Huntley honors seniors through Senior Appreciation Day
The Class of 2021 is arguably the COVID pandemic's largest victim as their entire senior year- their time to celebrate 11 years of school- is completely ruined. However, the district and the Huntley community are working together to provide seniors a little of the excitement and reward senior year can bring. 
On the Huntley Community School District 158 youtube account, there are several videos titled Huntley High School Senior Recognition. The purpose of these videos is to celebrate the seniors on the 21st of each month, now known as Senior Appreciation Day. 
In each video, Huntley High School Principal Marcus Belin shows support for the seniors by visiting stores throughout the community and promoting their discounts made specifically for Huntley senior students. 
"We have been recognizing our seniors ever since Nov. 21 for the class of 2021 and recognizing all the work that our seniors have done but also to show our love and our support for our kids they have gone through such a tremendous amount of challenges as we have faced this pandemic," Belin said.
In the most recent video for this month, Belin traveled to Butcher on the Block to promote their $5 sandwiches made specifically for seniors. He also spread the word on free cookies on Monday and Thursday located at the school. 
For the past several months, Belin has constructed similar videos advertising free doughnuts at Morkes, promoting senior student discounts on pizza at Street Slice, and even putting together a light show presented by the Huntley Police and Fire Department. 
However, according to Senior Elizabeth Chong, the most memorable and thoughtful part of Senior Appreciation Day was the senior cup, a cup made for parents to put their children's favorite snacks in it.
"It was a good opportunity for my parents to show that they were proud of me," Chong said.
Little ideas and acts of kindness from Belin and the Huntley community can make a huge difference in the seniors' lives.
"I think it's good because we don't really have a normal senior year, so it's nice to see that the school still wants to show their appreciation for the seniors," Chong said.
About the staffer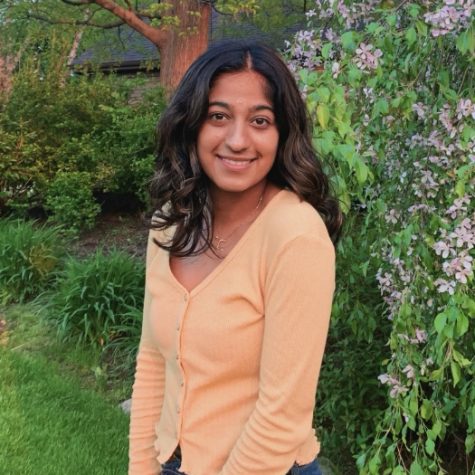 Ruhi Gulati, Floating Editor
Ruhi Gulati is an editor of The Voice and it is her second year on staff. She has a little dog named Flash, who was named after the superhero. In her free time, she loves playing tennis, shopping with her friends, and binging Grey's Anatomy with her dog.