Exciting senior outdoor graduation proposal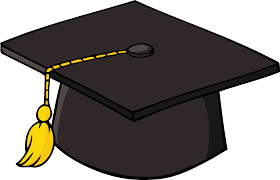 The outdoor graduation proposal is what is most exciting about our short high school career ending soon. Over the past year people have lived in tough times uncertain of what is to come. There has been no exciting news nor have there been any really good times.
When Principal Belin announced the proposed plan earlier this month for an outdoor graduation ceremony on the football field, the student body was enthusiastic to say the least.
"I think it is such a great idea to have it outside. It's safe and smart," senior Ashley Guazzo said.
Considering we did not get a normal senior year with all of the traditions, there was a ton we missed out on. Everyone thought that the class of 2020 had the worst senior year and that things would be different, and although the quarantine has been lifted things, we are still not back to normal as the seniors had hoped. 
There are so many seniors who are more than excited about this opportunity to graduate on our own field and with so many friends and loved ones to watch. 
One thing that has stood out about the administration staff and the teaching staff here at Huntley is the fact that they try to make things better in any way they can. That is something you do not see everywhere. 
It is almost like they care more about the student body's issues and wants, as if they have not gone through the same pandemic. It just goes to show that Huntley High School has one of the best schools in the nation filled with people who care on a more personal level.
The thought of going away to school and starting fresh is always a little scary and can be filled with doubt and uncertainty. One day when graduates look back on 2020, they will realize that this year taught us a lot. 
The COVID pandemic has taught the value of perseverance. It taught how to push through and push forward. This year taught me specifically to treat everyone with decency and respect for you may never know what someone is going through. 
If someone were to ask about graduation a few months back, it would have been a little sad having to think that things were so messed up and unsafe to do the traditional graduation.
When in reality, it could not be more exciting to be able to walk across the stage in front of friends and family. This graduation is more symbolic because after the past year's experiences, this is what is deserved.
But the idea of being able to graduate on home turf is something most of us could not have thought of. As a senior, this was supposed to be our year and in more ways than one it still is. 
"I like this idea. I'm excited for it to be on the field. Then we can take cute pictures," senior Kylie Velna said.
A special thanks to Principal Belin and his administration team as well as our teachers and volunteers and everyone who makes it possible for student happiness in such sad times.