HSMTMTS season two premier leaves fans wanting more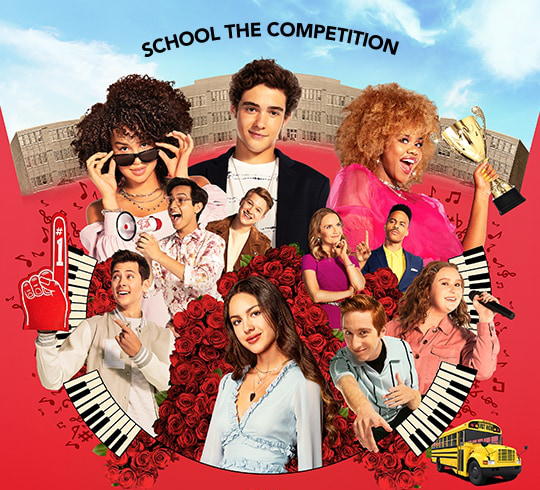 "High School Musical The Musical: The Series" starring Olivia Rodrigo and Joshua Bassett gave fans a new look into the High School Musical franchise. With its brand new cast, new storylines, and a modern take on the classic musical, this series kicks it up to 11 when it comes to "High School Musical." 
Season one ended on an intense cliffhanger, with Rodrigo's character Nini and Bassett's character Ricky getting back together after being apart for the semester. Nini is also offered a spot at a prestigious acting school in Denver, having to choose between staying home and following her dreams. Meanwhile, their drama teacher, Ms. Jen, and the robotics coach, Mr. Mazzara, worked together despite their differences to produce the fall musical, while also burning down the school theater. 
Fans were not only eager for season two and what was going to happen next but also Rodrigo and Bassett's on-screen relationship. Since the drama surrounding Rodrigo and Bassett's breakup, fans were unsure of how their characters would interact with each other, especially toward the end of the season. 
Season two mainly focuses on the upcoming spring musical, with the cast eager to discover what amazing production Ms. Jen has up her sleeve. The show starts off with an electrifying Christmas number entitled "Something in the Air" originally released during their Christmas special last winter. The song not only is catchy but also has some hints toward relationships in season two. 
We are then reminded that Nini got into the Youth Actors Conservatory, a highly prestigious acting school. Nini decides to make the tough decision to move to Denver and chase her dreams, but she has a hard time telling everyone about her decision. 
Ricky is spending Christmas with his dad and finds out that he may be moving to an apartment. Nini comes over for Christmas and gives him a skateboard, which reminds him of his parents, who got divorced in season one. In return, Ricky sings a song entitled "The Perfect Gift," which gives Nini doubt about telling Ricky that she is moving.
Ms. Jen and Carlos go costume shopping to prepare for the upcoming musical, "High School Musical 2," when Ms. Jen runs into an ex-boyfriend, Zack. She learns that he is directing the spring musical at North High, East High's biggest rival and Ms. Jen's old school. He talks about competing in a state theater competition, which sparks a new idea in Ms. Jen.
Ashlyn hosts a New Year's Eve party inviting the entire cast. We learn that Gina has officially moved into Ashlyn's house for the semester instead of moving away with her mom. At the party, the cast sings a "High School Musical 2″ song medley and goes through New Year's resolutions. As soon as midnight hits, Ms. Jen bursts into the room and announces that they will be doing "Beauty and the Beast" to compete against North High's "The Little Mermaid." Here, Nini also says that she will be moving to Denver, which leaves Ricky stunned. 
Overall, the first episode ends on an epic cliffhanger leaving fans hungry for more. With the cast going in a completely different direction than intended and more and more spoilers released online, fans can only hope that season two will be just as amazing as season one.