Barnes and Noble comes to Algonquin Commons
New Barnes and Noble allows for students to conveniently shop for books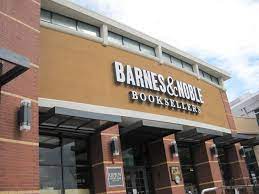 Barnes and Noble opened in Algonquin on Nov. 3. Many book lovers are now very excited to have this popular store relocated somewhere more convenient for them.
"I love it. Being relocated closer towards all the other popular stores and shops is very beneficial and it'll save time shopping since I no longer have to shop at the mall," Kayla Mitria said.
The store has made improvements to be more fitting for book lovers. It includes a little sitting area for customers to enjoy coffee and other beverages, along with sections of recent board games and toys for the children who come in with their families.
"I am so excited because I love the commons and I love Barnes and Nobles. I was so excited when they redid the one in spring hill and it turned out awesome so I am excited to see how this one looks. Also, I hope they have a bunch of new book selections," Mitria said.
For people in the Huntley community, the drive to the new location is very beneficial. Lots of teens regularly go to the commons so they do not have to go out of the way to get a book, which is a nice change.
"Barnes and Noble has been my go-to bookstore for as long as I can remember. I have already made a list of things I am going to read. I am also looking forward to the many improvements they have made at the new location," senior Lily Cavanaugh said.
The Noble family has also come up with many ways on how to make their store more fitting for their customers. There are a lot of new books added that customers have been requesting. This was the perfect opportunity to make that change.
Despite some people's want for change, regular customers continue to shop and love Barnes and Noble.
"I have been shopping there since I started reading consistently in middle school and I have been addicted ever since," Mitria said.