Board of Education April 21
An overview of the most recent Board of Education meeting as the school year is coming to and end.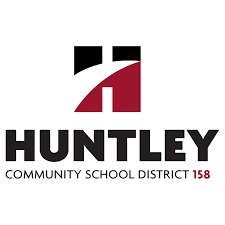 The monthly Board of Education meeting was held Thursday, April 21. The meeting started off with principal Marcus Belin talking about the swimmer Gavin Heard. Heard was at the board meeting to represent the swimming team. After Heard's honorable mention at the district office, they then brought in a group of authors, third through sixth grade, to mention the winning books they wrote.
The district members were discussing the academies offered at Huntley High School. They have the Medical Academy, Global Academy, Fine Arts Academy, and Engineering Academy. They had all academy leaders, and one of the members of each academy talked about the academy and what it does. They also talked about what's involved in the academy.
Two of Huntley's favorite substitutes, the Livengood's, were at the board meeting talking about their experiences. The Livengood's were the positive outliers of Huntley. Cathie Livengood, one of the substitute teachers, was a teacher before her subbing career. She missed teaching, and wanted to go back to a classroom so she started subbing.
"Cathie Livengood is one the best human beings that I've ever met," student teacher Abiha Abedi said.
Students love having them as subs because they have good experience with students, and teaching.
"You [guys] have always always always loved those kids," English teacher Rochelle Hewlett said.
Students like good subs who interact with the class, and keep it fun even though some classes may seem boring.
"Cathie, and Dick Livengood have been the epitome of what a 158 educator should be," Superintendent Scott Rowe said.
They transitioned to guest speakers, a woman who was talking about the violence among the school district. She was talking about one of The Voice's articles that indicated the dean's lack of intervention with the violence.
The board members were then talking about the school budget and how it was going to affect us. For next year's budget, they decided on $1 million, and for the current budget it was the same. One of the board members brought up purchasing 5 to 6 propane buses, depending on the budget. 
The district had a representative to talk about the electric buses. The representative was saying "Blue Bird," one of the bus companies, is the highest in electric buses. They delivered over 900 new electric buses, and it will take 3 hours to charge the bus. The company of the electric buses will train the current District 158 bus drivers to drive the electric buses. 
They then ended with any final conclusions from the district board members