Huntley defeats Belvidere North in the Coaches vs. Cancer tournament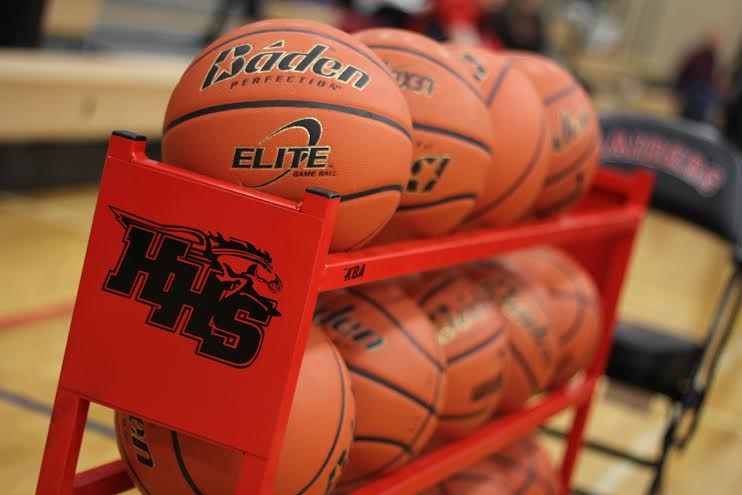 With the new season just beginning, Huntley kicked off the year with high hopes because they had many returning varsity players. On Nov. 30 the varsity boys basketball played in the Coaches vs. Cancer tournament on a Saturday afternoon at Crystal Lake Central.
The boys basketball team took on Belvidere North.  After winning against Belvidere North 65-46 last year, Huntley had the opportunity to show how much they had improved since then. Huntley won the game with a score of 84-65.
The whistle was blown constantly during the game, considering the high amount of fouls given. By the fourth quarter, Belvidere North already had 10 fouls, while Huntley had two.
"The amount of fouls definitely helped the other team during the first half, but gave us an advantage during the last two periods of the game," said Huntley coach Marty Manning.
The team was able to score points by making smart moves. By diving for any ball that looked like it had a chance of going out of bounds, Huntley was able to keep control of the ball for most of the second half. Senior Blake Jacobs displayed his hustle during the fourth quarter by diving for a loose ball, which led to a basket.
Many other exciting events happened during the fourth quarter as Huntley stayed on top. With only five minutes and 29 seconds left on the clock, senior Amanze Egekeze snatched the ball away from the other team. When Egekeze reached the other end of the court, he finished the play with a dunk.
"The boys did pretty well. They are getting better every game," said Coach Manning. "They made strong strides during the game that lead to the win."
Huntley was able to stay up by 10 points throughout the last 16 minutes and won the game easily.
"Our guys did well and played hard and smart," said Coach Manning.