Huntley dominates Cary Grove in division opener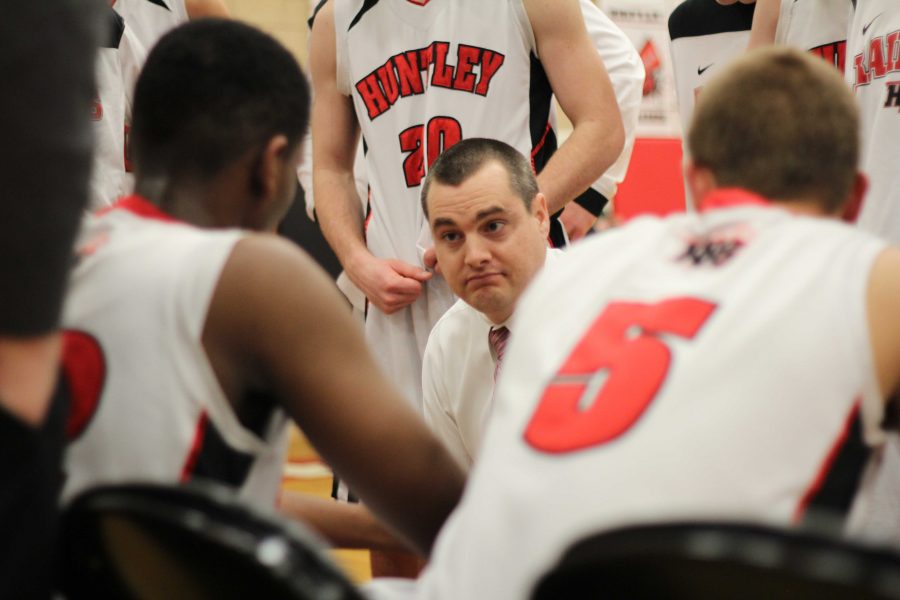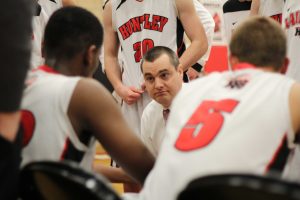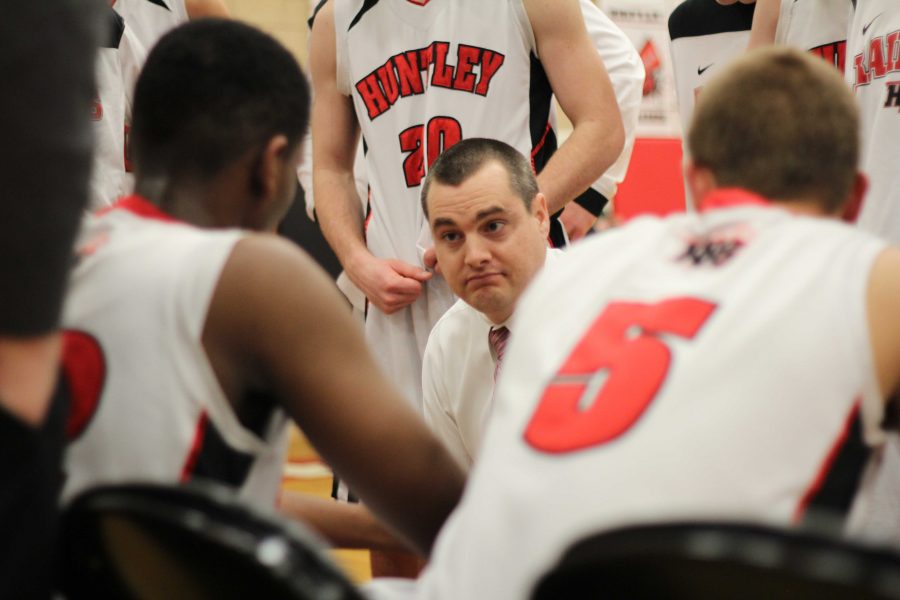 During the third quarter the Red Raiders already had a commanding lead. Senior Amanze Egekeze caught a pass in transition after a Huntley steal, took a few dribbles, and threw down a dunk. The already rowdy crowd exploded as the Huntley bench stood up in excitement. This was the highlight of an incredible night for 6-foot-8 Belmont recruit Amanze Egekeze.
Huntley dominated Cary Grove, winning 58-25 , their first division win on their quest to win a historic fourth straight FVC title. Huntley has played well of late, winning on a last second shot against 2012 sectional champion Rockford Boylan at on Boylan's home court, and beating Crystal Lake Central by 49 points last week.
In the first quarter, Cary Grove did not score a shot from the field, only scoring two free throws. The Trojans only scored two field goals in the first three quarters and fell behind quickly.
Amanze Egekeze dominated, posting a double-double with 23 points, 14 rebounds and four blocks. Egekeze has had a very strong start to his senior season after playing only part of his junior season due to a knee injury. He shredded the Cary defense, scoring jumpers and post shots all night.
"That was one of the first times this year where we were really able to exploit Amanze and take advantage of how good he is. There's been a few games where we played and didn't get him the ball as much as we should," said Huntley coach Marty Manning.
Senior Riley Wicks added 13 points including two first half three point shots.
Huntley improved to 5-3 overall and 1-0 in conference. With the loss Cary Grove's record is now 3-5 overall and 0-1 in conference.
Huntley stayed undefeated at home with the win.
Their next game is Dec. 23 at the Elgin Holiday Tournament.