Undefeated Huntley Girls Swim Team Takes on Dundee Crown
The swimmers, coaches, and audience were on the edge of their seats, as they prepared for this very intense swim meet between Huntley and Dundee Crown.
Undefeated, the Huntley Red Raiders came into this meet 2-0 within the Fox Valley Conference. They hoped to make that record 3-0 after this meet.
The Huntley Girls Swim Team came into this meet very prepared.
"We as a team have been working on cross training and increasing course strength. We also have been adding stretches before every practice and meets to prevent injury," coach Jenna Gaudio said.
Huntley started off strong with a 1st place in the 200 Meter Medley Relays. For the rest of this meet, Huntley continued to show how they have been undefeated this season. Ella Young, a freshman on varsity, continued to prove herself to everyone that she deserves the spot.
"I warmed up with the team and I really tried to get some sprint workouts in to try and loosen up before my races," Young said.
Huntley excelled to another victory, putting them both at 3-0 within the FVC and 5-0 for the season.
"The girls did a really great job," Gaudio said. "We challenged them with events they would normally not pick for themselves, but with that challenge they performed extremely well and I am very happy with the results."
Huntley hopes to continue this amazing season with another win in their next meet against Woodstock North on Oct. 3.
Hang on for a minute...we're trying to find some more stories you might like.
About the staffer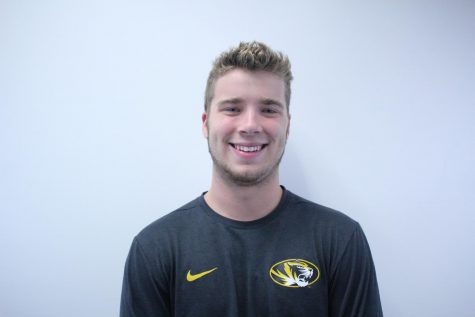 Kyle Abruzzo, staff writer
Kyle Abruzzo is a team member of The Voice staff; it is his first year. In his free time, he likes to listen to EDM music and play Fortnite. He also really likes to swim and stay active. Kyle enjoys watching baseball, especially the Cubs. He also enjoys going to music festivals, and Six Flags.