Titanfall crushes the competition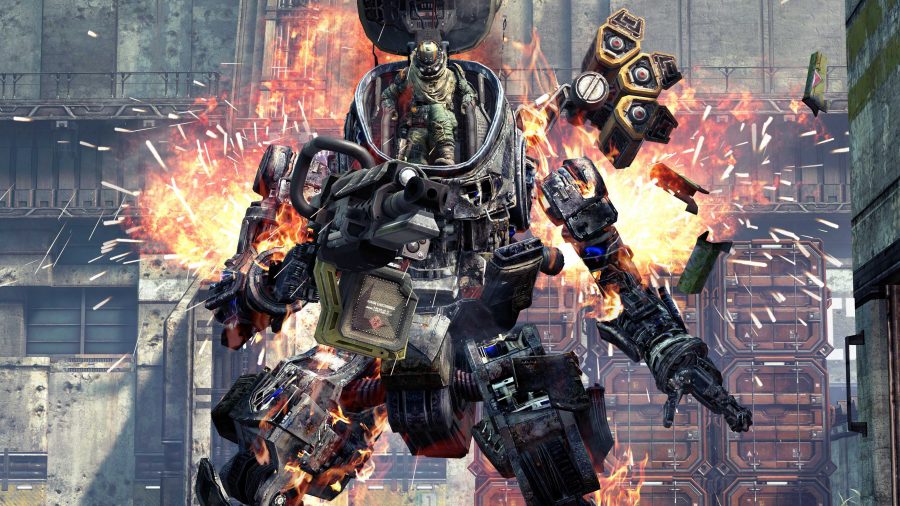 In 2010, the CEO and President of Infinity Ward, the studio that created Call of Duty 4 and Modern Warfare 2, were fired during a disagreement with Activision. They, along with 38 other members of Infinity Ward, left to form a new studio, Respawn Entertainment. There they focused all their time over the next 3 years to create a new first person shooter, Titanfall.
Titanfall is an online only, Xbox and PC exclusive, first person shooter set in a sci-fi universe. The game is revolutionary in the first person shooter genre taking the best parts of many other successful shooters, and adding new mechanics to keep the game interesting.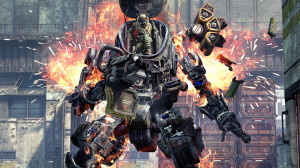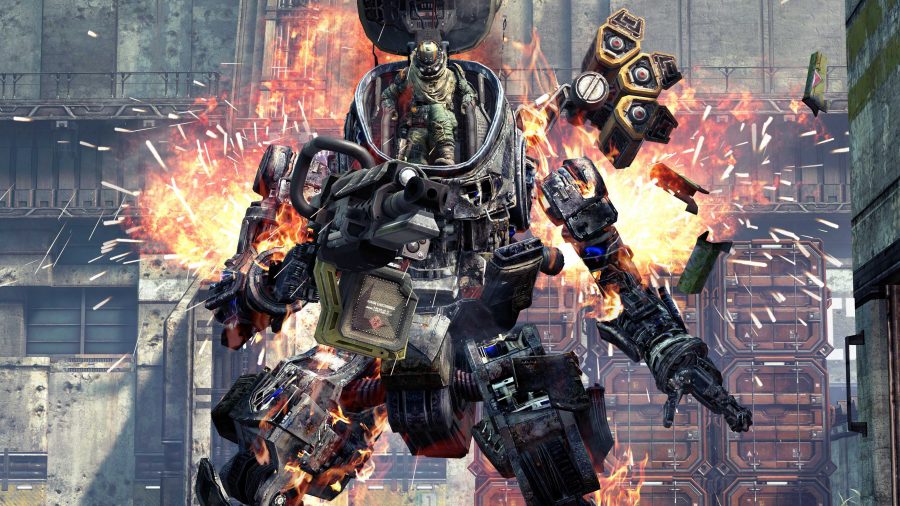 The coolest new feature is the new movement. In Titanfall, players can double jump and parkour on walls allowing players to traverse all over the map in new ways that are both natural and exciting. The feeling of wall running across the map is like nothing ever experienced in a first person shooter before.
The biggest part of Titanfall though is the titans. Titans are 20 foot tall robots that players earn after a certain amount of time, shortened by earning kills or capping objectives. The feeling you get when operating a titan is a feeling of immense power and satisfaction.
Titans are walking towers of destruction. They can crush pilots with ease and have arsenals of missiles to rain down on their enemies.
Contrary to popular belief, the titans are not unbalanced as they can easily be taken down by pilots who can jump on their back and destroy them. Pilots can also take them down with anti titan weapons.
The gunfights in the game feel incredibly fluid but are made even more by the new movement features. Pilots fly around the map, constantly flanking their enemies, almost entirely eliminating camping.
The map design in the game is impeccable. After playing all the maps multiple times, there are no weak links. The maps are diverse, beautiful and keep the gameplay fun and fast paced. The maps range from great to good unlike many other shooters, where some maps are unplayable.
The negatives in the game are all depth issues. There are not many guns or perks to chose from, leaving players wanting more customization. Also there are only 5 game types which can get boring after a while.
In order to fix this problem, Respawn has announced DLC in order to provide players with more maps and guns. They also promised to add more game modes in new updates.
Overall, Titanfall is a great and revolutionary game in the first person shooter genre. The titans and new movement styles add a lot to the game, making it feel like nothing ever played before. The lack of customization is to be expected due to the fact that this is the first titanfall game ever. I would give the game an 9 out of 10 and would strongly recommend it to all.