Fantasy Masters week 9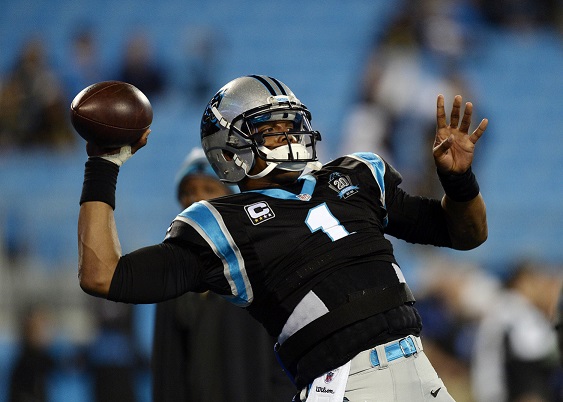 New Orleans Saints (3-4) @ Carolina Panthers (3-4-1) Thursday 8:25 PM CST
Tyler's Pick: Panthers
Why: The Panthers' offense has been better than expected this year and the Saints always play worse on the road. Cam Newton, Kelvin Benjamin, and Greg Olsen should take advantage of a porous secondary.
Charlie's Pick: Saints
Why: The return of Mark Ingram bolsters an explosive Saints offense that should be able to run right over a Panthers defense that has underwhelmed as of late. Look for Drew Brees and his targets to have a big day this week, namely Colston, Cooks, and Graham.
Fantasy Impact: Quarterbacks have been able to take advantage of the Saints, who are allowing the seventh-most fantasy points to the position. Cam Newton is arguably the best dual-threat quarterback in the league and should have an advantage against a defense that is heading into a road game on a short week. Kelvin Benjamin should be able to shred a secondary that has given up over 40 points to wideouts in the majority of their games. The Panthers have not been much better on defense, ranking closely to the Saints in most categories. Drew Brees, Brandin Cooks, and Jimmy Graham are all poised for big games.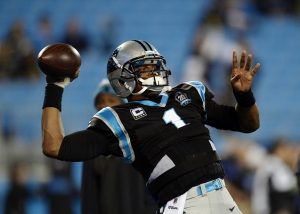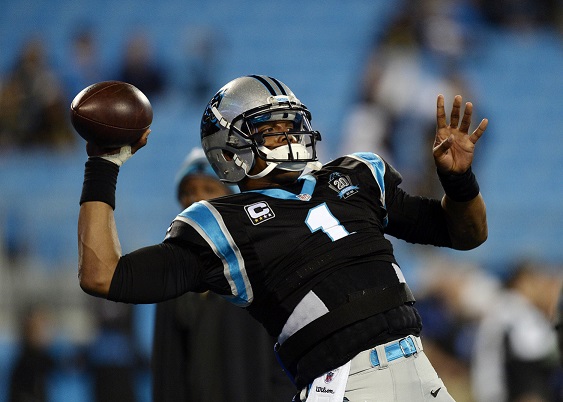 Arizona Cardinals (6-1) @ Dallas Cowboys (6-2) Sunday 12 PM CST
Tyler's Pick: Cowboys
Why: Dallas is coming off of a disappointing loss against Washington and should be firing on all cylinders to redeem themselves against an Arizona defense that is missing tons of key contributors.
Charlie's Pick: Cardinals
Why: The Cardinals defense is dominant at stopping the run. Look for them to slow down DeMarco Murray, the driving force in Dallas. The Dallas defense is also sub-par and should be shredded this week by a returning Carson Palmer and an emerging Andre Ellington.
Fantasy Impact: Tony Romo should have a solid day against an Arizona defense that loves to blitz. Romo's excellent offensive line should give him enough time to shred an Arizona secondary that has underwhelmed thus far. Expect big days from the Dallas receivers, especially Dez Bryant, Terrance Williams, and Jason Witten. Dallas running back DeMarco Murray has yet to rush for under 100 yards and should continue that trend this week. Arizona running back Andre Ellington is a must-start now that goal-line rusher Stephan Taylor is out. Ellington provides solid stats in the rushing and passing game.
 Baltimore Ravens (5-3) @ Pittsburgh Steelers (5-3) Sunday 8:30 PM CST
Tyler's Pick: Ravens
Why: Baltimore is coming off of a last-second defeat at the hands of Cincinnati and is going to be sharp in a game that doubles as a massive rivalry game and a key divisional game that has playoff implications.
Charlie's Pick: Steelers
Why: Ben Roethlisberger is coming off one of the best games of any NFL quarterback ever. Look for that momentum as well as a solid running game and defense to carry the Steelers to a win this week.
Fantasy Impact: Joe Flacco should bounce back from a poor performance against a Pittsburgh secondary that has been lit up over the past three games. Steve Smith Sr. should continue his solid season as the number one receiver for the Ravens. Justin Forsett should see a strong amount of carries along with some targets in passing game. Lorenzo Taliaferro has taken over goal-line duties and could help at running back in deep fantasy leagues due to his touchdown potential. Baltimore has been able to hold strong against opposing quarterbacks, but Antonio Brown, Le'Veon Bell, and the other Pittsburgh receivers and running backs should be able to spread the field for Ben Roethlisberger. Expect a solid game for Roethlisberger and the usual top-tier production for Brown and Bell.