Fantasy Masters March Madness Preview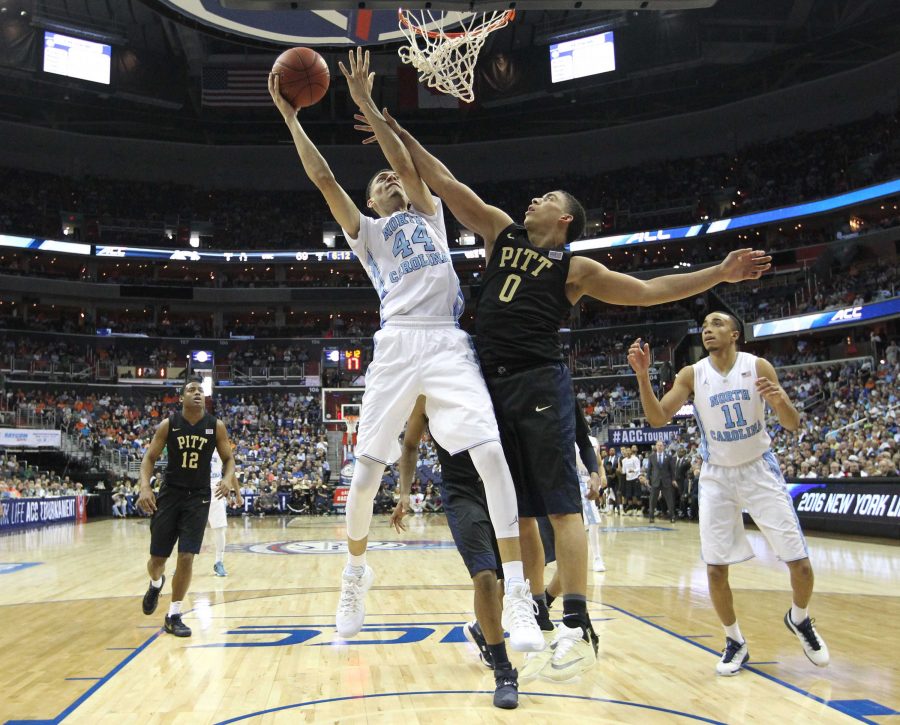 With March Madness around the corner, the Fantasy Masters have teamed up with sports blogger Adam Reckamp to bring you predictions for the tournament.
First-Round Upset:
Charlie:
(11) Wichita State over (6) Arizona
Coming off of a decisive 20-point victory over Vanderbilt in Dayton, the Shockers are looking to stun an Arizona team that has failed to win the big games this season, posting a 1-4 record against Top 25 teams. A turnover-prone and sloppy Arizona frontcourt will lend itself nicely to seniors Ron Baker and Fred Van Vleet, who play physical defense and force mistakes. On the inside, the Shockers have a bevy of capable bigs that head coach Gregg Marshall loves to rotate in and out. That should help the Shockers against one of the top rebounding teams in the country.
Adam:
(11) Northern Iowa over (6) Texas
Most of us just remember Northern Iowa as the team that upset top overall seed Kansas in the 2010 tournament. This year's team is even better than the 2010 version. Led by
Tennessee transfer Wes Washpun, Northern Iowa has already shown its ability to slay giants, going 2-0 over the top 25 teams in basketball this year with wins over UNC and Iowa State. Many are high on Texas due to new coach Shaka Smart's success with VCU in the past but this year's Texas team is wildly inconsistent and if Washpun catches fire, as he often does, Northern Iowa can easily pull this out.
Tyler:
(11) Gonzaga over (6) Seton Hall
Seton Hall is one of the hottest teams in the country coming into the tournament fresh off of a Big East championship over Villanova. The Pirates have an outstanding backcourt due to sophomores Isaiah Whitehead and Khadeen Carrington. However, Gonzaga has one of the best frontcourts in the tournament thanks to forwards Kyle Wiltjer and Domantas Sabonis, along with center Przemek Karnowski. Wiltjer's shooting ability allows Gonzaga to stretch the floor while Sabonis and Karnowski do the dirty work on the inside. Karnowski and Sabonis are a formidable rim-protection duo on offense, and should limit Whitehead and Carrington's scoring opportunities. Expect a slow, tough game that the Bulldogs' height will use to their advantage.
2 Games I'd Love to Watch:
Charlie:
(2) Michigan State over (5) Purdue
This rematch of the Big 10 Championship would be possible in the Elite 8, should both clubs get that far. In that championship game, the Spartans bested the Boilermakers 66-62, on the back of a Denzel Valentine double-double. The Boilermakers shot the long ball at a horrific rate (3/15) and lost the rebound battle by 10. In a rematch, the story could be very different. Purdue boasts three 7-footers and is a better shooting team than the 20 percent they put up in the championship. Regardless of that, I still give the edge to a Michigan State team that has been nothing short of dominant all year.

(5) Baylor over (4) Duke
This Round of 32 matchup would be a clash of two vastly different styles. On the Baylor side of the ball, the Bears pound the inside, leading the nation in points in the paint, and are ferocious on the glass. Baylor likes to play through their talented and physical big men, such as Rico Gathers, Johnathan Motley, and Taurean Waller-Prince, but also have a crafty point guard in Lester Medford, who takes care of the ball well (2.77 assist-to-turnover ratio). Without forward Amile Jefferson, the Blue Devils thrive on the aggressive slashing guard play of Grayson Allen (21.6 ppg). Allen along with standout guard Brandon Ingram will look to lead Duke in a small ball style of play, trying to speed up the game and force the Bears to make mistakes.
Adam:
(4) Kentucky over (5) Indiana
This matchup is one college basketball fans have desperately wanted ever since Kentucky and Indiana refused to play one another. These historic rivals have a lot of bad blood and two of the most passionate fan bases in all of basketball. Both teams feel slighted by the selection committee and were both underseeded, making this matchup possible in just the second round. The game on the court figures to be just as good as the drama. Kentucky is loaded with just as many blue chip prospects as you would expect, headlined by 5'9 guard Tyler Ulis. The matchup between Ulis and Indiana senior point guard Yogi Ferrell figures to decide the game between these two talented rosters. One thing is for sure though, whichever team loses will have a long painful offseason.
(3) West Virginia over (14) SF Austin
While neither of these teams are the typical marquee NCAA schools with history in the tournament, if you have watched either of these teams play, you would understand why this matchup is so intriguing. Both of these teams recruit the same type of players, incredible athletes to play their fast paced, always pressing style of basketball. College basketball has been criticized recently for its slow pace and half court style of basketball. This game will be far from slow paced. Expect a ton of steals and overall chaos, leading to high flying dunks and athletic plays. While West Virginia will likely come out on top, you can guarantee this game will be fun to watch.
Tyler:
(2) Oklahoma over (6) Texas
Nothing beats an already intense rivalry occurring in the tournament, and a possible Red River Rivalry matchup in the Sweet Sixteen is no exception. The teams have played twice this season, with both winning at home and losing on the road. Both teams are led by spectacular guards in Oklahoma's Buddy Hield and Texas' Isaiah Taylor. Texas has been one of the few teams that has been able to limit Oklahoma's explosive offense, with the Sooners scoring just 63 points in both games against the Longhorns. But, the tournament is where the nation's best players shine brightest, and Hield should be no exception. He has already proved that he can carry Oklahoma's offense, dropping 46 points on Kansas in Allen Fieldhouse in a thrilling triple-overtime game, and he hit a three-pointer at the buzzer to beat Texas earlier in the year. Hield is arguably the best player in the nation and there's little chance that he'll let the Sooners fall again to their rivals.
(2) Villanova over (10) Temple
Once again, there's little better than rivalry games in the tournament, and a Round of 32 matchup between Villanova and Temple might be the best rivalry game possible. The schools are located just minutes from each other and are both heated rivals in Philadelphia's Big Five. The two played once this year, with Villanova winning 83-67 in February. Both teams enter the tournament off of conference tournament runs that didn't end with championships. The Wildcats are led by talented freshman Jalen Brunson, but have multiple players with the ability to put points on the board. Temple is led by star Trey Lowe, but the Owls have been inconsistent and are coming off of a disappointing AAC Tournament that had them as the number one seed, although they failed to make the finals. With Villanova's experience in coach Jay Wright and their easy victory over the Owls earlier in the year, this game should be heated. However, there's little reason to doubt the Wildcats.
Elite 8 and On:
Charlie:
Elite 8:
(1) Kansas over (3) Miami
(3) Texas A&M over (1) Oregon
(3) West Virginia over (4) Kentucky
(2) Michigan State over (5) Purdue
Final 4:
(1) Kansas over (3) Texas A&M
(2) Michigan State over (3) West Virginia
Championship:
(2) Michigan State over (1) Kansas
Adam:
Elite 8:
(1) Kansas over (2) Villanova
(2) Oklahoma over (1) Oregon
(1) North Carolina over (3) West Virginia
(2) Michigan State over (1) Virginia
Final 4:
(2) Oklahoma over (1) Kansas
(1) North Carolina over (2) Michigan State
Championship:
(2) Oklahoma over (1) North Carolina
Tyler:
Elite 8:
(1) Kansas over (3) Miami
(2) Oklahoma over (1) Oregon
(1) North Carolina over (3) West Virginia
(2) Michigan State over (1) Virginia
Final 4:
(1) Kansas over (2) Oklahoma
(2) Michigan State over (1) North Carolina
Championship:
(2) Michigan State over (1) Kansas