Battle of the Bands rocks Huntley High School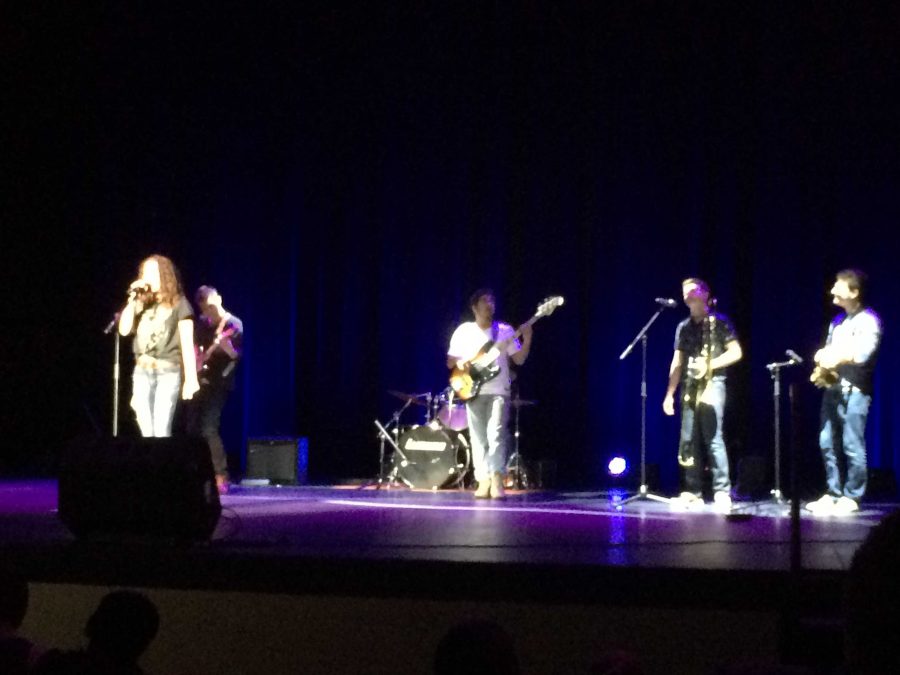 On April 9, 17 different artists and bands took the stage in Huntley High School's auditorium, performing in HHS's first ever Battle of the Bands, sponsored by Steve Wilt and Joel Boseman.
One of Wilt's students came to him at the beginning of year, asking to resurrect the Guitar Club. This student was sophomore Jake Lange, who has been playing guitar, drums, and bass for about 5 years.
Lange is president of the club and was the one who came up with the idea for a Battle of the Bands show.
"I heard it happened a while ago before I was here so I wanted to bring back because it was something I enjoyed," said Lange.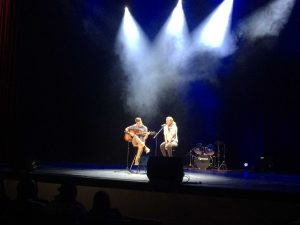 Performances included solo acts, duets, and bands. Some played originals and some did covers. Some people even just jammed out on guitar for 5 minutes straight.
Wilt changed the rules a bit though, to fit the high school setting.
"There will be no winner," said Wilt. "We just wanted to showcase all the talent at Huntley."
Most performances had at least one member of the Guitar Club, or a Huntley High School student on stage. Someone even prom-posed during their performance.
Overall, Battle of the Bands was a successful night for Guitar Club, and will hopefully be a continued tradition for many years to come, thanks to Lange.