Huntley Speech Team is going to Nationals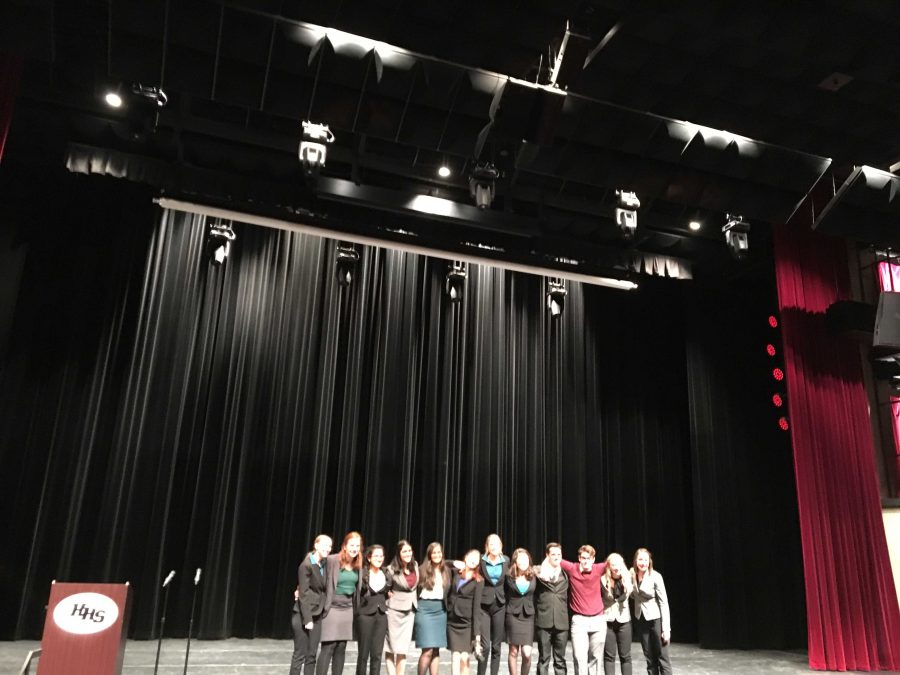 On Saturday March 4, the HHS Speech Team competed in a tournament at Glenbrook North. The tournament was the Northern Illinois District tournament through the National Speech and Debate Association, and would determine which members of the team would go on to compete at the national competition in Birmingham, Alabama in mid June.
Huntley ended with a great turnout having five members advance to Nationals.
Coming off a high from their IHSA State competition, where three events placed, the team had high hopes of doing well. And they did not disappoint. In order to qualify for nationals, a performance had to place third or higher.
Senior Palak Patel was District Champion in dramatic interpretation. Amanda Favila was District Champion in Informative Speaking. Sophomore Sam Moore placed third in Humorous Interpretation. Senior Shamika Patil was District Champion in Extemporaneous Speaking and junior Sarah Stople followed close behind in third place.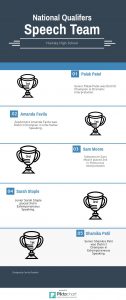 Assistant coach James Wallace was very proud of the entire teams.
"Some people have really impressed me this season," said Wallace. "I expected us to do well, but I was pleasantly surprised at just how well we did."
The members who advanced are excited to attend the national tournament, as they enjoyed the trip last year.
"Nationals was so much fun last year when we went to Salt Lake City, so I'm hoping this year will be just as fun," said Patel. "I think Nationals is a neat bow on my four-year endeavor in speech."
Speech is more than just a hobby to the team, though, it has taught them valuable lessons that they will forever remember.
"The thing about speech is that you really learn how to empathize," said Patel. "Speech has made me a better performer and a better person."