"Fire in Cairo" by Luna
The first track on  "A Sentimental Education" released September 22, 2017, by Luna, "Fire in Cairo" brings a mellow twist to its original which is by The Cure, released in 1979. Luna's version brings a relaxed dreamy vibe to what was more of a punchy rock song. This version offers a totally different mood for the listener. The vocals in Luna's version which are by Dean Wareham, are a lot softer but not in a bad way compared to the Cure's version which are by Robert Smith and are louder. Keven McAlester directed the music video for Luna's song and he did an amazing job capturing the essence of the song, through a black and white video which stars a woman, Rose McGowan. This song epitomizes modern vintage, which is captured in the video.  Luna created a pleasent cover that explores a different angle of the Cure's music. Give it a listen this October!
Hang on for a minute...we're trying to find some more stories you might like.
About the staffer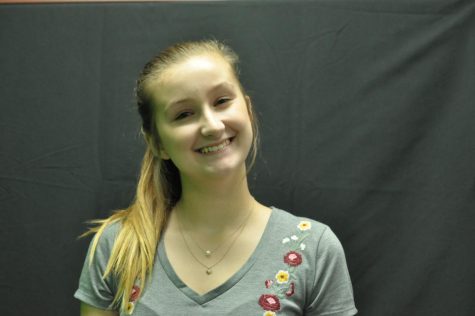 Riley Murphy, editor-in-chief
Riley Murphy is the co-editor-in-chief and this is her third year on staff. She enjoys taking walks with her two dogs (Max and Ruby) and staying active outdoors. Some of her favorite shows include "Friends," "The Office," and "The Act." If she's not watching her favorite shows, she's most likely curled up with a good mystery novel.