Troye Sivan slays streamers with "My, My, My"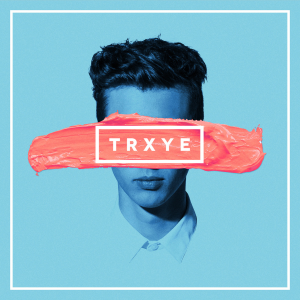 From YouTube star to EDM God, Aussie Troye Sivan has made a name for himself in Hollywood. The growth of his success since his debut EP "TRXYE" has been exponential, and as an artist, the innocence Sivan had that brought himself a young audience on YouTube has diminished almost completely.
The transition was "TRXYE" to "Blue Neighbourhood" in 2015 was smooth and he had a similar flare from his hits on "TRXYE" with those comparable on "Blue Neighbourhood." Both albums had a chill, sleepy time vibe, the tracks weren't something you'd throw on at a house party, but with his recent release on Jan. 11, that changed real quick.
Sivan has always had his voice. Whether it was through a make out track like "BITE," off the sophomore release,  or a flower child, free-spirited one like "Fun" off the debut, he, dare I say, "Sivan-ed it." Not only was his voice distinct, but so were his beats.
As times gone on, Sivan has kept up with the trends of EDM, despite never dabbing into trap music. Back in May of 2017, he even collaborated with producer Martin Garrix and created a song that could have easily been mistaken for something by the Chainsmokers.
His new track "My, My, My" is radio worthy. With an upbeat beat under lust-filled lyrics, this is popular among current EDM rockstars. Following is the chorus overlapping harmonies of Sivan to give a youthful, yet passionate, persona. As yet another song about living for someone who he adores, this is in typical radio and Sivan fashion, but he pulls it off. I can tell this song will stay on repeat for a while.
I have nothing but positive affirmations to say about Sivan's new work. He's been killing the game, and there is nothing disappointing about his tunes.