Miller v. Tapper: The Great Debate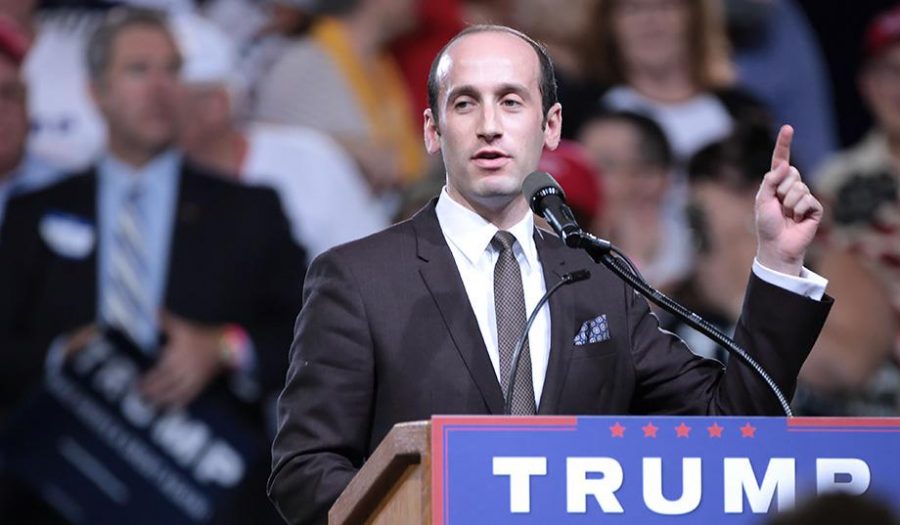 After the fallout of the explosive Stephen Miller and Jake Tapper interview on CNN's "State of the Union," Miller has been declared combative and aggressive once again.
Stephen Miller was named the National Policy Director of Trump's transition team in the month of Nov. 2016 with the same team later announcing on Dec. 13 that Miller would assume the position of Senior Advisor to the President for Policy in the Trump administration.
Miller worked very closely with other members of the Trump team, including Jeff Sessions and Steve Bannon, eventually formulating the infamous travel ban.
Just prior to the interview on Jan. 7, Steve Bannon stepped down from his senior position at Breitbart News due to the chaos created by his input in and the release of the book by Michael Wolff, "Fire and Fury: Inside the Trump White House."
Trump then decided upon sending Miller to CNN's "State of the Union" in order to unleash his attack on both the "fake news" platform and the widespread tell-all.
The interview began with Tapper introducing the fact that "Fire and Fury" shows Bannon to be much more involved within the presidency than the White House is currently willing to admit. It started with Bannon's alternate perspective on a meeting at Trump Tower between Donald Trump Jr., Jared Kushner, Paul Manafort among other officials which included a Russian lawyer.
Bannon's take on the event was furthered by him calling the meeting treasonous and unpatriotic.
Miller was quick to respond, avoiding the question and claiming that Bannon was never at the meeting which occurred in a sandwich of statements regarding how awful of an author Miller believes Wolff to be.
"The book is best understood as a work of very poorly written fiction," Miller said. "And I also will say that the author is a garbage author of a garbage book."
Miller quickly enough began to fly off the rails at a time stamp of five minutes.
"As you know, your network's been going 24/7 with all the salacious coverage," Miller said. "And I know that it brings a lot of you guys a lot of joy to trying to stick the knife in."
Miller, being as bitter as one can imagine in a professional setting on national television, kept up his act and declared Tapper to be condescending and snide.
While Tapper was simply trying to urge Miller to answer his questions, Miller responded with claims of Tapper not allowing him to speak the full truth of the "Donald Trump [he] knows."
"You get 24 hours of negative, anti-Trump, hysterical coverage on this network… that led in recent weeks to some spectacularly embarrassing false reporting from your network," Miller said.
"I think the viewers right now can ascertain who is being hysterical," Tapper said in response.
Miller, relentless in backing down from his overemotional and manic yet comedic stance, continued on to the point where Tapper had to break from his questions in order to get him to settle down before showing how extremely involved Bannon had been in the presidency.
But before long again, Miller became riled up after Tapper brought up a letter which Miller had written which outlined reasons to fire former FBI Director James Comey; the first line of the letter mentioned the Russia investigation.
Towards the 18 minute mark of the interview, Miller got so heated that Tapper had to cut him off and end the interview on the spot by cutting to commercial break.
Throughout a good majority of the interview, Miller acted like a child bickering with a parent.
"That's why they don't put [him] on TV," Tapper said.
As it seems like Miller will not be making another appearance on one of CNN's shows hosted by Tapper, we can only wait to see when his next outburst will be.
About the staffer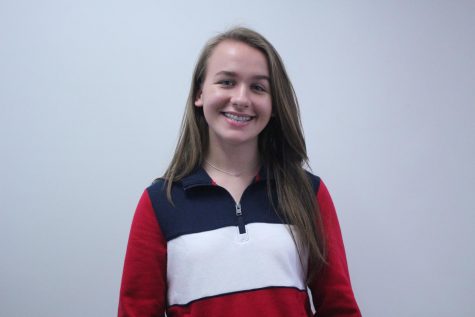 Madison Barr, opinion editor
Madison Barr is the opinion editor of The Voice and huntleyvoice.com; this is her third year on staff. In her free time, Madison likes to read and listen to anything remotely political and constantly has Twitter notifications on for her favorite journalist, Jake Tapper.