Monsters of the Midway: Issue #1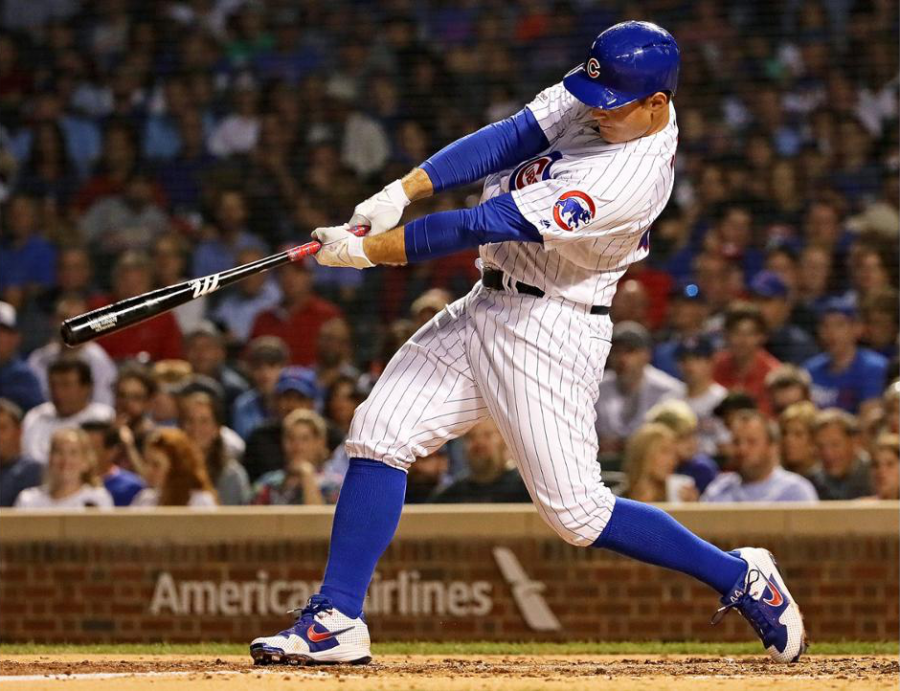 Chicago sports are a mixed bag at the moment. On one hand, the Bears are strong in the NFC North, National Football Conference, with a 3-2 record and a dominant defense allowing under 14 points per game. On the other hand, the Cubs are reeling following a missed playoff opportunity for the first time under Joe Maddon's tenure, which ultimately cost him his job. Here's how these teams break down.
Starting with the Cubs, the season was a roller coaster of emotions as they battled with the Cardinals and Brewers up until the very end. The final home series against the Cardinals proved pivotal to the playoff race with the Cubs enduring a beat down in a four-game sweep to end their playoff hopes. It seems that the Cubs continue to falter in September, posting a disappointing 11-16 record this year compared with their 16-12 run last year.
As far as the managerial dilemma, the front-runner candidates for the spot are bench coach Mark Loretta, first-base coach Will Venable, former Cubs catcher and Yankees manager Joe Girardi, and former Cubs catcher David Ross. Girardi and Ross appear to be viable candidates. Girardi led the Yankees to a winning record consecutively for 10 years. Ross, meanwhile, contributed to the Cubs' 2016 World Series win and would have great chemistry and respect for these teammates. Regardless of who is hired, we all hope they will make better use of the bullpen than Maddon did.
Finally, the Cubs need to bring in young talent. Their farm system is one of the worst in the league. Almost all starting pitchers are over the age of 30. However, most starting position players are solid for next year, namely Javier Baez, Anthony Rizzo, and others. Kris Bryant may be traded during the winter, which would start interesting trade conversations around the league about who would sacrifice the most to acquire him. All things considered, we should expect to see mostly the same cast of players next year.
Now onto the Bears, who just experienced a tough loss to the Oakland Raiders in London. Through five weeks, the Bears have had one of the best defenses in the NFL. Racking up 17 sacks, 12 turnovers, and allowing just 312 total yards per game, this ranks fifth-best among all defenses. However, with the elbow injury to Pro-Bowl defensive tackle Akiem Hicks, the defense will see a downgrade in its efficiency until his return.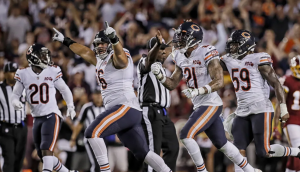 The Bears' offense needs a wake-up call. They have produced the third-worst amount of yards per game and the fifth-worst amount of points per game. Unfortunately, the Bears still have multiple offensive personnel out with injuries, such as wide receiver Taylor Gabriel (concussion) and starting quarterback Mitch Trubisky (shoulder), which will force the offense to rely on the running game featuring rookie running back David Montgomery. However, in Trubisky's absence, the backup quarterback Chase Daniel has been solid for the passing game with a 73.3% completion percentage in the two games he has played. Daniel, along with Montgomery, will have to continue to lead this offense until Trubisky is healthy again.
Over the offseason, one question has been on every Chicago Bears fan's mind: Will we have a kicker for this season? Well, the answer is yes, and it is Eddy Piñeiro, who has converted on all of his extra points and eight of nine field-goal attempts this season, including a 53-yard game-winner against the Denver Broncos in week two. However, Piñeiro injured his kicking leg during weight lifting before week three. Therefore, the Bears have had punter Pat O'Donnell do the kickoffs and have limited Piñeiro to only kicking short-distance field goals. This does not bode well for the Bears if this injury were to linger on into critical games, so hopefully, he recovers quickly.
Overall, both teams have their work cut out for them in the coming weeks and months to improve their teams. Hopefully, each team can overcome their respective challenges and bring home a championship for Chicago. 
About the staffer
Ethan Babicz, staff writer
Ethan Babicz is a staff writer and this is his first year on the team. He has never broken a bone in his entire life; in his free time, he likes to watch football or baseball games (mainly Bears and Cubs respectively) and play video games like "Minecraft" or "Grand Theft Auto V."