"The Addams Family" is what you'd expect from a reboot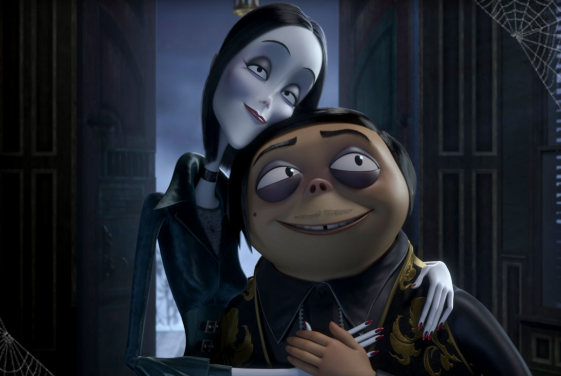 Director Conrad Vernon may not ring a bell to many who hear his name yet he's known for working on the academy-award winning movie "Shrek," so it was quite a surprise to see him, and director Greg Tiernan, working on the animated reboot "The Addams Family." Let's just say that this isn't one of Vernon's greatest works and there's a good reason why. 
"The Addams Family" is a reboot that tries to appeal to audiences that want to see a scary yet child-friendly film that could be enjoyed by the entire family. 
Originally created by American cartoonist Charles Addams, the characters were known for being unaware of how wacky and cooky they were around others. They were featured in newspapers like The New Yorker as cartoons. Later on, the family would make their debut on their very own television show in 1964, commonly recognized for its theme song. 
The movie itself tells us the story of the Addams family and how they have avoided modern civilization for the last 13 years by living in a foggy marsh in New Jersey. Once they are discovered, they go through a series of events that lead to a happy ending. For a children's film, it's generic and could've been better. 
I had low expectations which weren't changed after watching it. Surprisingly, the characters in the film didn't use too much modern slang, which I usually expect from these types of movies, so I'll give the film a point for refraining itself from trying to be relatable. 
"The Addams Family" includes plenty of well-known actors such as Finn Wolfhard, known for his role in "Stranger Things" who plays Pugsley Addams, the younger brother, and Nick Kroll, known for his contribution to the Netflix series "Big Mouth", who plays Uncle Fester who visits the family in the first 10 minutes of the film. Snoop Dogg as Cousin Itt and Oscar Isaac as Gomez Addams, the father of the house, also contributed to the film.
"The Addams Family" opened in cinemas on Oct. 11. If you like average films with average plots, then this movie is for you.