Get to know the artist-Post Malone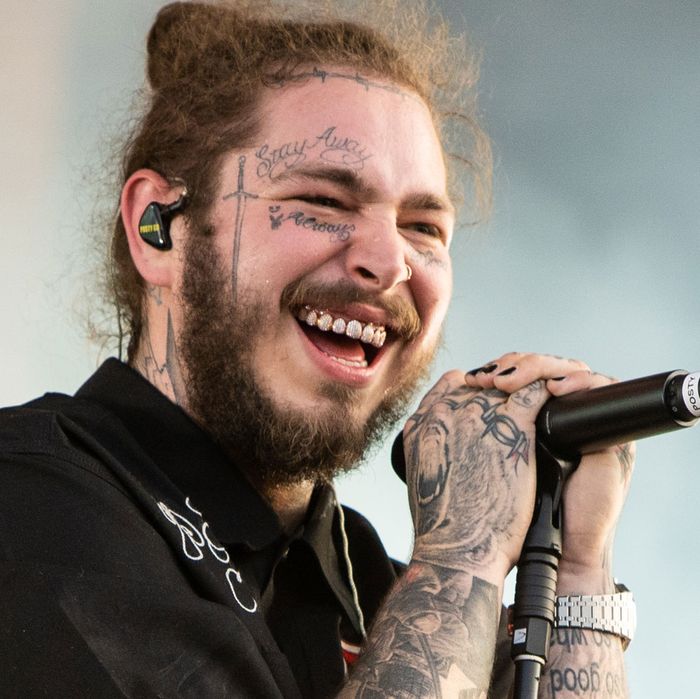 Post Malone is a famous American singer, rapper, and songwriter. Post's music is under the genres of Hip-Hop, Pop, Rap, and Rock. Post has been described as being very versatile, and according to IMDB, his music is a "melting pot of the country, grunge, hip-hop, and R&B." Post Malone is known for his quintuple-platinum single, "White Iverson," and his multi-platinum hits including, "Rockstar," with 21 Savage and, "Psycho," with Ty Dolla Sign. He has also been Grammy-nominated for his album, "Beerbongs and Bentleys," and his song, "Sunflower," with Swae Lee in 2019.
Post Malone was born on July 4, 1995, in Syracuse, New York. His birth name is Austin Richard Post. His father, Rich Post, used to be a disc jockey and introduced Post to many genres of music including Hip-Hop, Country, and Rock. Post chose his stage name when he was 14 or 15. According to IMDB, the name was rumored to be a reference to the professional basketball player Karl Malone, but Post later explained that while "Post" is his last name, he used a "rap name generator" to get "Malone."
Post started to get into music in 2009 because of Guitar Hero, which inspired him to learn the guitar. He was a part of a hardcore band in high school and recorded his own mixtape, "Young and After Them Riches," at the age of 16. He showed the mixtape to his classmates and was even voted "Most Likely to Become Famous" at Grapevine High School in Texas.
Post enrolled in Tarrant County College, but soon dropped out and moved to Los Angeles with his longtime friend, Jason Probst. After moving to LA, Post, Probst, and several other producers formed the music group, BLCKVRD, and recorded music together. Post and several other producers then moved to a house in San Fernando Valley together. There he met 1st Down, Rich, and Rex Kudo, who produced several of Post's songs including, "White Iverson." In Feb. 2015, "White Iverson," was uploaded to Post's Soundcloud account, and on July 19, 2015, Post released the music video for the track. The track quickly hit a million views in only a month, and Post began to garner attention from big record labels. In Aug. 2015, he signed a recording contract with Republic Records and his career took off.  
In the following year, Post released his single, "Go Flex," and performed it on national television on Jimmy Kimmel Live. He also released the single, "Congratulations," featuring Quavo, which was Post's first top-ten song and peaked at number eight on the Billboard Hot 100. In 2017, Post released the single, "Rockstar," featuring 21 Savage, and in 2018, Post released the single, "Psycho," featuring Ty Dolla Sign. Both songs reached a combined total of 13-times platinum. Following the release of these tracks, Post released the album, "Beerbongs & Bentleys," which was later nominated for Best Album of the Year at the 2019 Grammy Awards.
Post Malone hopped on the Spiderman Man: Into the Spider-Verse soundtrack with Swae Lee and released the song, "Sunflower," which topped the charts worldwide and received nominations for Record of the Year. Post also released the songs, "Wow," "Goodbyes," with Young Thug, and "Circles," which all planted him in the Hop 100's upper reaches for most of 2019. The song, "Circles," became his fourth Hot 100 Chart-topper at the end of 2019.
In the span of 5 years since his debut, Post has quickly risen to fame and became a superstar in the music industry. The name, "Post Malone," is now recognized all over the world and Post has amassed hundreds of millions of fans globally.
Post has always wanted to spread positivity with his music.
"I'm just trying to make music everybody can get happy to. So long as I keep making good music, everything's going to be okay," said Post on Everyday Power.
About the staffer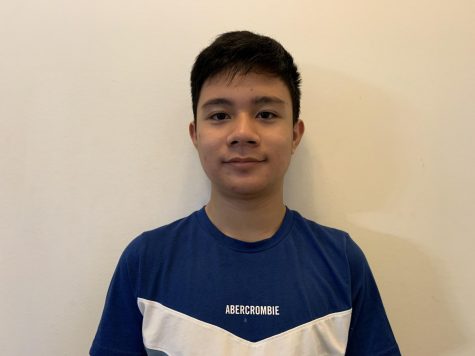 Jacey Sola, Staff Writer
Jacey Sola is a staff writer on The Voice and it is his first year on the staff. He loves music and has been playing the piano ever since he was 4. In his free time Jacey likes to bike, read, and watch movies.