Blake Buczkiewicz and his journey through opera singing
Some people can sing, others play instruments, and some just prefer to listen to music. However, there are some, like Blake Buczkiewicz, who can do all of the above. At the age of eight months, Buczkiewicz began music classes, and sixteen years later, he is an opera singer who can play the ukulele, guitar, and piano. Although his mom is the reason he started music lessons, the dream of opera singing and music, in general, is all his.
Buczkiewicz first performed at the age of five during a grade school choir concert singing multiple solos but quickly learned he would have to quit choir in order to apply his interest in opera singing.
Choir singing is much quieter than opera singing. As a contratenor opera singer, Buczkiewicz has to open his vocal cords more and use incredible breath support in order to try to conserve as much energy as possible while singing to sound the best he can.
In order to be successful in opera, he makes sure he uses the right tones and techniques by asking others, like another opera singer, Franco, or his opera teacher, Tatiana.
Not only is Buczkiewicz an opera singer, but he also applies the lessons he learns from his classes with his opera teacher to musicals, benefit concerts, and even a talent show.
When Buczkiewicz performs, usually all the lights are on the stage.
"I can't see anybody out in the audience. All I see are shadows of people, and I pretend like I'm out there by myself," junior Blake Buczkiewicz said.
However, when he performed for a concert that did not have large lights shining directly on him, he stared at his mom. She was his reassurance, even when she made funny faces at him.
In order to be successful, Buczkiewicz took his mom's advice.
"Take every opportunity you get, even if you don't like the idea of the opportunity. I'd say 'just go for it,'" Buczkiewicz said.
Whether you are interested in opera singing or music at all, taking every opportunity in life will have its benefits.
About the staffer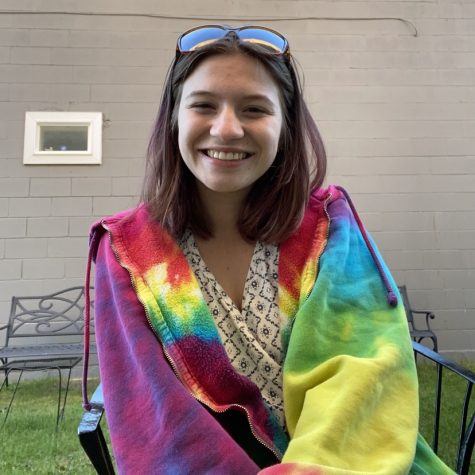 Holly Urbanczyk, Staff Writer
Holly Urbanczyk is a first year staff writer. A fun fact about her is that she has fostered three litters of kittens and one litter of puppies. In her free time she likes to knit, read, and watch TV shows like New Girl.