Olivia Pawlak, rising makeup artist
Social media has always been a great platform for people to express themselves but is more commonly used among big creators and celebrities. However, Huntley has started to see more talent of its own, such as photography and makeup accounts popping up on Instagram. Many students, such as Olivia Pawlak, have created accounts that are gaining followers rapidly.
Olivia is a sophomore at Huntley High School who enjoys doing makeup. She recently decided to create an account dedicated to showing off her makeup looks. 
"I've always liked makeup, I would always snoop through my mom's makeup as a kid, but I never actually really used makeup until last year when homecoming came up. Since then I've realized that I really like doing it," Pawlak said. 
Her love for it was strong enough that she created a page posting all her different looks. Her account has around 150 followers right now but is gaining popularity quickly. 
"I've always loved seeing all my favorite makeup artists post their looks, and I thought to myself I want to do that too because it's something I'm passionate about. I wanted to get my creativity out somehow, and social media was a great way to do that," Pawlak said. 
Although the account itself is a big accomplishment, she doesn't plan on stopping there. 
"I do want to get the attention of more brands, and obviously continue to make more progress and get better," Pawlak said. 
Many big beauty brands have noticed Pawlak already, some being First Aid Beauty, EcoTools, TATCHA Beauty, and Japonesque. 
"I like to do eye makeup but a full face and the looks where you use paint on most of your face, I've started to like those just a little bit more," Pawlak said. 
As time goes on, she hopes that her account will bloom and that it could possibly grow into something bigger. 
"I actually would consider doing makeup as a career when I'm older, because it's something fun that I'd really love to do, I definitely would consider it," Pawlak said. 
This account is only the beginning for Pawlak, but social media can open big doors for people, and she definitely has the potential to go places.
About the staffer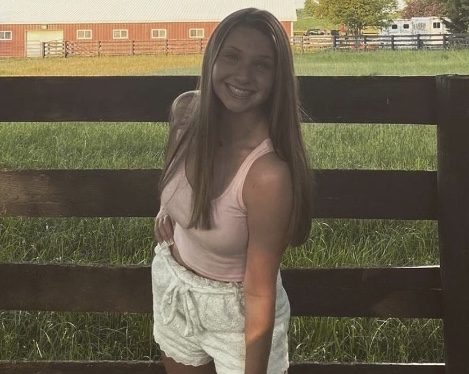 Shannon Magura, Staff Writer
Shannon Magura is a first year staff writer for The Voice. She loves animals and traveling. In her free time, Shannon is usually at basketball practice, training, or hanging out with her friends and family.