Flashback: Aidan Hamilton
Aidan Hamilton is a junior at Huntley High School and aspires to be a part of the United States Air Force after he graduates. On top of hanging out with his friends, doing school work, and planning for his future, he is on a paintball team and regularly plays with them. But outside of these activities, what is Hamilton really like?
"Judging by my photo, which dates back to my sophomore year, I was a happy and silly person. I'm definitely smiling, which typically comes off as someone being happy. I also have a very weird expression on my face, but definitely by choice, so I was also a bit silly," Hamilton said. 
Since this was only a little over a year ago, has he changed at all?
"I don't consider myself very different now. The only difference I see is that I am definitely a lot more serious because I have had to start thinking about my future, and if I want to go into the Air Force, I'll need to start planning for that now," Hamilton said. "I am still relatively happy despite recent events and the pandemic dragging many people's spirits down. Overall, I am happy with who I am and I hope that I will remain happy for many years to come."
Hopefully we all can stay positive during times like these. Maybe one day, we can look up and see Hamilton flying high above us, supporting our country, and that will give us hope for our own future.
About the staffer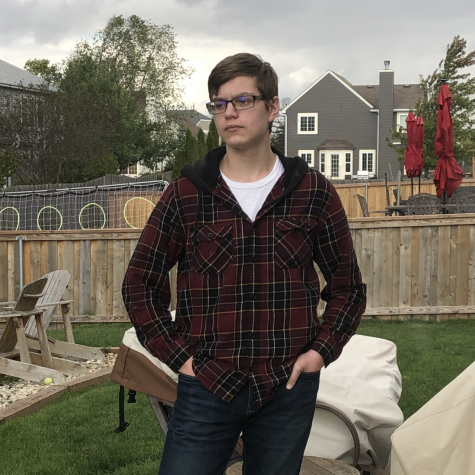 Steven Schumacher, Staff Writer
Steven Schumacher is a first year staff writer. He is a mix of many different backgrounds, including (but possibly not limited to) being Dutch, Danish, and Italian. If he ever has free time, Steven likes to read, play "too many" video games, and hang out with his friends.