Huntley High School invites Science Olympiad back into the building
Science Olympiad competes virtually despite lacking underclassman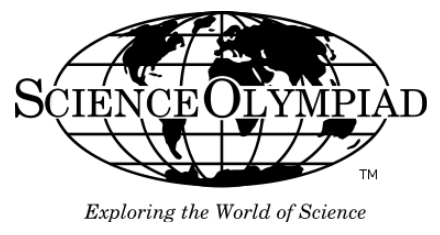 On Jan 29, Huntley High School participated in a Science Olympiad meet. Around 20 kids sat in the Raider Aid room, before leaving to record their events and send them in for review. There were small wooden airplanes and books with lists of different minerals inside. The events range from all different kinds of sciences, like physical science, biological science, and engineering. There are 23 different events students can participate in. 
"If I were to compare it to sports, it would be like a track meet," Allison Tulio, coach and supervisor of the event said. 
The Olympiad for Huntley students was led by the seniors. The students felt like a community of people working together in order to win. There were different groups focused on different tasks, and everyone participated in one way or another. 
"A lot of it, the builds, are for the students," Tulio said. 
Everyone seemed to at least be friends. The Olympiad provided a fun way for different students to interact and work together. 
"It teaches you cooperation," senior Veronica Castillo said.
Pizza and brownies were given to the students as well. However, according to Tulio, the Olympiad lacked freshmen and sophomore participants, with most of the students being juniors or seniors. COVID-19 caused a lack of participation in the school as a whole. Freshmen and sophomores, having never been involved in school activities, are not getting involved. 
Tulio gave guidance to the students and made sure everything was organized. She still left most of the leadership to the seniors in order for them to practice leadership and gain experience. Since then, results have not come in from the Olympiad. According to Tulio, in order to win, they need to avoid getting last place in all the events and make sure they scored highly in multiple events.
In most years, Huntley students travel to do the Olympiad with other schools. This year though, they did the Olympiad by sending videos of the different events for review. This is better than last year when they had to send the videos in from home. This year they got the Raider Aid Room, as well as the Field House, and any other rooms that were nearby and empty. Due to it being hosted on a Saturday, it was held in most rooms upstairs. Students were able to do their work in a quiet location, while also having fun.
Overall, the Science Olympiad was a fun competition that any student interested in science can join. You do not have to be perfect or good at everything, what matters most is that you put in the work and have fun with the rest of the team.