From Start to Finish
Senior Jack Adam continues his workout journey goals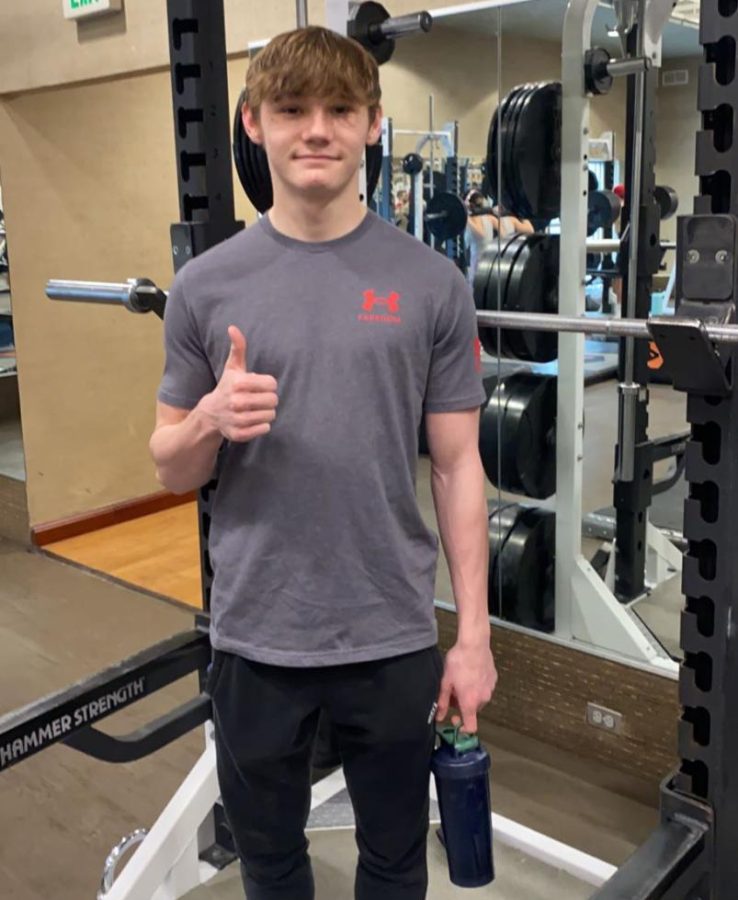 When most students arrive home from school, they like to relax: turn on some TV, play video games, take a nap, or eat a snack. When senior Jack Adam gets home, he keeps his goals ahead of him. Instead of taking a break, he heads straight to LifeTime Fitness where he lifts weights and achieves his fitness goals. 
"My goal this year is to bench at least 225 pounds, and I really believe that I can do it with hard work and dedication," Adam said.
Adam started working out for a multitude of reasons. Firstly, and most importantly, he wanted to gain stronger muscles. It was getting to the point where he had trouble lifting heavier items during his work at Alden Estates, and from there he knew he needed to make a change to his daily activities. 
"It is amazing to see the results in the mirror after I have spent so long doing activities in and out of the gym to see myself grow," Adam said.
Adam also believes that it is not just lifting weights that will help him gain muscle, it is also eating right and stretching properly to avoid any injury, as well as taking proper rest days to let muscles relax.
Adam also enjoys working out with different people, but one person that has stuck with him since his journey began was senior Colin Lock. He has also had a few goals of himself, which he works with Adam to help obtain.
"I feel that he has done a great job staying on task and looking at the end goal," Lock said.
Another person Adam goes to the gym with is senior Jack Tanke, who has given Adam the proper techniques and tips to help him obtain his goals faster and safer.
"I have given him a few new exercises here and there that have worked for me, and I believe they will work for him as well," Tanke said.
In the end, Adam has set this long-term goal for himself for 2022. He continues to put in hard work and dedication into his workouts and has seen tremendous improvement and growth. If he continues to do this, he will have no problem achieving his goals.