Fumbles of "Fantastic Beasts: The Secrets of Dumbledore"
Not-so-fantastic addition to Harry Potter spinoff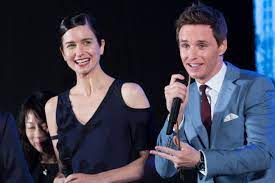 For 2 hours and 23 minutes, a dementor sucked the life out of me. Okay, maybe not a dementor, but the lack of cast chemistry, character personalities, genuine representation, and an actual plot certainly left me feeling drained.
With a screenplay written by J.K. Rowling and Steve Kloves, "Fantastic Beasts: The Secrets of Dumbledore" came to theaters on April 15, becoming the third in an expected five-part series. It follows wizard zoologist Newt Scamander (Eddie Redmayne), Hogwarts professor Albus Dumbledore (Jude Law), non-magical human Jacob Kowalski (Dan Fogler), Yusuf Kama (William Nadylam), and Theseus Scamander (Callum Turner) on their quest to stop Gellert Grindelwald (Mads Mikkelsen) as he seeks to violently restore wizards' power over the 'muggle' world.
The second movie ended as mind-reading witch Queenie Goldstein (Alison Sudol) pledged her support to Grindelwald alongside Credence Barebone (Ezra Miller). In the third movie, Credence is tasked with killing Dumbledore, who we find out is his relative, as Grindelwald cannot due to a blood pact. Meanwhile, Newt is trying to protect the last qilin – a pure, magical being that is historically trusted with deciding the major election – after Grindelwald killed its twin so he could see the future and manipulate the vote.
If you are not confused yet, just wait. Dumbledore's plan to stop his old love is to confuse him with a series of events in which none of the protagonists know what they are doing. Unfortunately, this means the viewer also has absolutely no idea what is happening. Generally, these kinds of plots come together eventually, but that was not the case here. I was left wondering why an entire hour was wasted on meaningless tasks that had no impact on the generic, predictable ending. 
If the plot was not an endless rabbit hole of questions, the characters themselves certainly were. Jacob was only there to be told he is a good man because he is honest about his emotions, which I guess is the franchise's weak attempt at fighting toxic masculinity. Yusuf and Theseus had no distinguishable qualities. Even though Mikkelsen effectively stepped into Grindelwald's role following Johnny Depp's departure from the series, his chemistry with Law was not enough to make up for the awkwardness of the rest of the cast.
Queenie – who once was a fun, quirky Luna-Lovegood type – becomes sunken, reserved, and cast to the shadows. Like all of the women in the film, including Newt's secretary and Grindelwald's supporter, she was a tool for the men to use and nothing more. 
Her sister Tina (Katherine Waterston), who is Newt's love interest and a former main character, graces the screen for roughly three minutes. Her absence is explained by her getting a promotion. To this I have two words: lazy writing. Therefore, Eulalie 'Lally' Hicks (Jessica Williams) was introduced to fill the gap and become the token female protagonist.
I find it disheartening that such a huge cinematic universe would add a female character but give her no depth, background, or screen time. Suffice it to say, it fails the Bechdel test with flying colors.
Now for the brightside: there are a few funny moments, enchanting CGI beasts, and wonderful scenery. Plus, Dumbledore's sexuality is naturally and openly discussed. The Roaring '20s atmosphere is lost in the forests and mountains, but the landmarks of the wizarding world make up for it.
This is not the perfect addition to the Harry Potter world so many people know and love, and it did not live up to the standards set by the first Fantastic Beasts movie. I recommend waiting for it to come out on HBO Max or Peacock, so you can sit in the comfort of your own home while the dementor gets you.