"Bad Grandpa" continues the "Jackass" legacy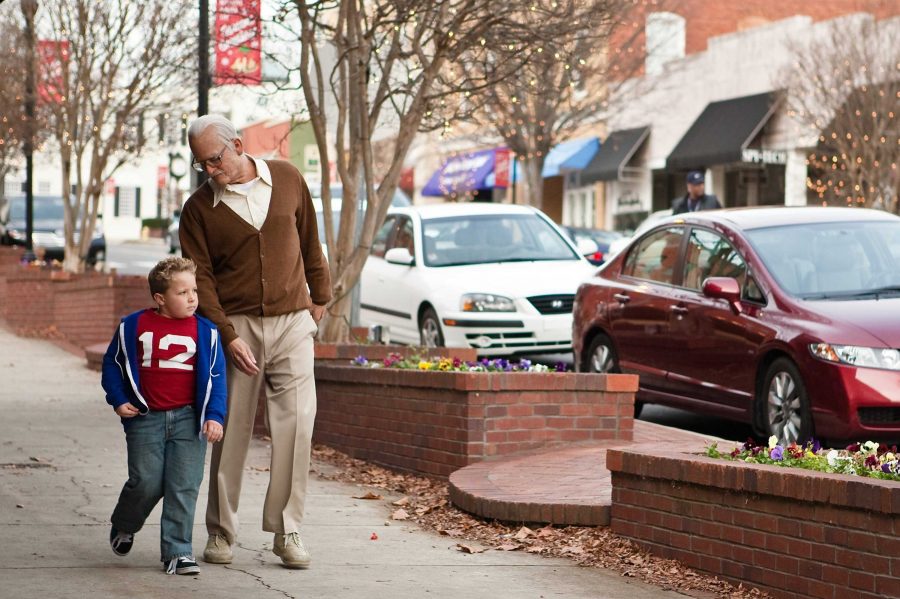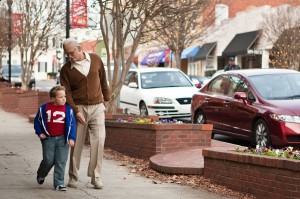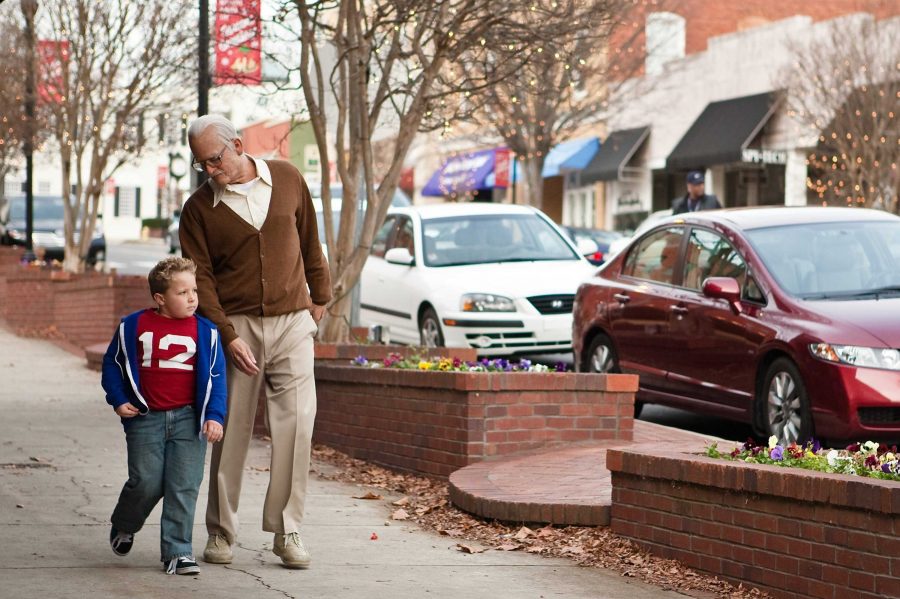 There are four crucial elements to every "Jackass" movie:  dangerous stunts, genitals, bodily fluids, and pranks.
But "Bad Grandpa" has a surprising lack of these elements.
In fact, I would even go as far as to say the "Jackass" crew has matured (at least by "Jackass" standards).  And it made for a great movie.
"Bad Grandpa" chronicles the adventures of Irving Zisman (Johnny Knoxville) and his grandson, Billy (Jackson Nicoll).  When Zisman's daughter is sent to prison for drug use, the elder Zisman is forced to take Billy to his father in South Carolina.
What makes "Bad Grandpa" so appealing is its film style.
Filmed in a similar way as Sacha Baron Cohen's "Borat," "Bad Grandpa" puts Knoxville in enough makeup to make him unrecognizable and able to harass the public.
A prime example is when Zisman attends an actual bingo tournament, only to drink the ink of his marker and make margaritas on the bingo table.
But despite Knoxville's uncanny ability to make a fool of himself, "Bad Grandpa" has a much more mature feel than other "Jackass" movies.  It has less idiotic stunts, follows a narrative, and actually offers some sentimental value.
Zisman grows to love Billy and struggles to give him up to his incapable father, adding a touch of feeling to an otherwise ridiculous movie.
The chemistry between Knoxville and Nicoll is phenomenal and makes the movie that much funnier.  It was obvious that the passersby in Knoxville's antics were often disarmed by the presence of an old man and a young boy.
What would have vastly improved the movie would have been the inclusion of the rest of the lovable "Jackass" cast.
The lack of Steve-O, Preston Lacy, and the other boys was very noticeable.  A few cameos would have been a nice touch to the movie.
Despite a few flaws, "Bad Grandpa" brings a new maturity to the "Jackass" franchise and does a great job of providing cheap laughs.
What could have been a comedic flop turned out to be a nice touch on a classic franchise.
Rating: 4/5