Netflix's "The Crown" can capture any audience
"The Crown," an award-winning Netflix drama created by Peter Morgan, received multiple Emmys this past Monday, and trust me, they are rightfully deserved. "The Crown" focuses in on the British family of the 1940s, but it's Queen Elizabeth ll (Claire Foy) who steals the show. In addition, the show is full of impressive cinematography and impeccable acting.
The first few episodes immediately capture the audience's attention; viewers are hooked on Foy's portrayal of Elizabeth; headstrong but hesitant, daunted by the shoes she's forced to fill after the death of her father, King George VI (Jared Harris). After recently having been married to her husband Prince Philip (Matt Smith), Princess Elizabeth's carefree world is rocked by the realization that she will be responsible for the United Kingdom's future prosperity.
"The Crown" does a great job of highlighting the relationship between England's two heads of state: the monarchy and the government. Prime Minister Winston Churchill is played by critically-acclaimed American actor John Lithgow who gives an intense, accurate performance, appearing to be the man himself reincarnated.
Though "The Crown" is based on history, it doesn't tread lightly over the drama and scandal the British family oftentimes hid. However, the show does it in a way that is intriguing but still classy. Viewers will find themselves rooting for Elizabeth's sister, Princess Margaret (Vanessa Kirby), to finally end up with Peter Townsend (Ben Miles), a recent divorcee.
The show's splendid scenery is matched perfectly by its compelling script and captivating performances. Netflix's most expensive show to date is currently filming its third season, with three more planned to follow.
Audiences are unexpectedly drawn into the private life of a historical ruler, the lines between power and personality increasingly blurred. Foy's performance is incredibly relatable – Elizabeth's struggle between her responsibilities and true desires are something everyone can connect with. She is trapped, forced to measure up to others' expectations of an acceptable ruler.
"The Crown's" character study of Queen Elizabeth ll and her struggle to embrace her duties is a fascinating story. This show is a must-see; no matter what you prefer when it comes to television, there's something for you in "The Crown."
Hang on for a minute...we're trying to find some more stories you might like.
About the staffer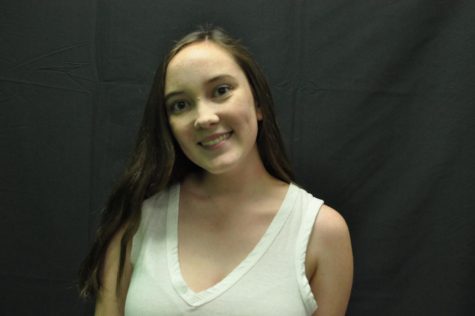 Skylar Sharkey, floating editor
Skylar Sharkey is a floating editor and this is her third year on The Voice. She was named after a character in the movie "Good Will Hunting." In her free time she enjoys reading, writing, and traveling.