A change of tradition: Huntley's single-colored graduation gowns cause controversy
When looking back on the first day of high school, it was a day to start new beginnings and begin creating who you are. Then four years fly by, and you're standing on the stage, eagerly waiting to hear your name called through the speakers that are louder than a siren; you're waiting for that verification that you had made it through high school. Everyone is wearing their nicest clothes and their black and red caps and gowns; but now you're not. Times are changing and so are the cap and gown colors. 
This year, there was a slight change in the colors of the cap and gowns. It went from being red and black to just black. It was a shock to lots of seniors because the tradition of boys wearing black and girls wearing red, has been around for many years. 
Although Principal Marcus Belin is new to our school and district, he has been a very prominent factor in the success of our school and is creating a whole new environment for students. 
"Colors were always gender-specific. Making the change gave us the opportunity to create an equitable community and not force students to be in gender-specific attire," Belin said.
Today, many things are changing around the world with regard to the needs and requests of those in the LGBTQ+ community. By changing the colors, the school is honoring those needs and is creating a more accepting and honorable community. 
"With all one color, it will be a clean look. Students will still be able to decorate hats, which is what most care about anyway," Belin said.
Although these customs and traditions are changing, many still remain and students are still able to express themselves in their own ways. 
"I feel like Huntley prides itself on the idea of student individuality. However, the fact that now, we as a class have to dress in what feels like a uniform just to please a few people, is really deterring what Huntley says they're all about," senior Brooke Borchart said. 
Many feel that although the school is doing its best to include every single student at the high school, the color change is taking away school pride and individuality. 
Besides the fact that my dreams of wearing the same colored cap and gowns and Troy and Gabriella in "High School Musical" are destroyed, I do believe that this color change is allowing all students to feel respected and comfortable. 
Graduation is all about new beginnings and change, so why not accept the change that this school is promoting. 
About the staffer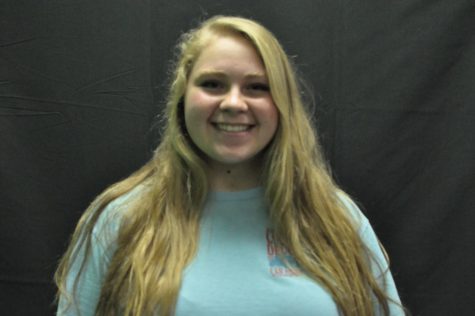 Erin Richardson, staff writer
Erin Richardson is a first-year staff writer for The Voice. Erin has been in several musicals at the high school and is excited to finish off her high school career with one more. When not at work, she enjoys singing and acting, listening to music, and hanging out with friends.