"Chilling Adventures of Sabrina" season satisfies anticipation
Being a teenager is hard. You've got boy trouble, homework, family drama, etc. So imagine how hard all of that is to balance when you're the literal daughter of Satan. 
"The Chilling Adventures of Sabrina," a Netflix production based on the Archie comic series, released its third season Friday, Jan. 24. The show follows Sabrina Spellman (played by Kiernan Shipka) a half-witch/half-human, as she struggles to decide whether or not to become a full witch or to lose her powers forever. Her love for her friends and first boyfriend, Harvey (played by Ross Lynch) tempt her to remain in her hometown of Greendale, but her curiosity surrounding the dark arts of witchcraft and the mystery surrounding her parents' death entices her to devote herself to Satan himself. 
During the second season, Sabrina takes a step back from her old life to fully embrace the benefits of being a full witch at the Academy of Unseen Arts. Following the discovery of a centuries-old prophecy, Sabrina discovers that Satan, her true father, intends Sabrina to be his queen and to rule in Hell beside him. In a failed attempt to defeat him, Sabrina's current boyfriend Nicholas Scratch (played by Gavin Leatherwood) is forced to become a physical vessel for Satan. Sabrina is heading to Hell, literally, to save her boyfriend along with her old friends from Greendale. 
In the third season, Sabrina wrestles with her mortal side now more than ever, desiring to have a normal high school experience rather than, well, have to exercise the Devil from her warlock boyfriend. She even joins the cheerleading team! Which seems odd, considering her boyfriend's current circumstances and her jam-packed demonic schedule.
In this latest season, Netflix attempts to cram too many crises into eight episodes. Some emotional scenes weren't as impactful as they were meant to be; they felt rushed and forced. With Sabrina attempting to save her boyfriend, and her coven having to rebuild after Satan's fall AND prevent the apocalypse, and there are too many obstacles and not enough triumphs. 
In particular, the coven struggles to overtake the Pagan witches. This story arc was good in theory, but not in practice. Netflix doesn't take the appropriate amount of time to flesh out Pagan lore like they have with the coven in the past two seasons. And with Father Blackwood having summoned the eldritch terrors during the finale, there's a new set of demonic issues to solve. Will our favorite characters ever catch a break?
In the first and second season, the production maintained a good balance; Sabrina got to experience both her human and witch life in relative equality. In this season, it feels like she's constantly on the edge, only to teeter back in the other direction. This third season lacks consistency, and fans of the show will find themselves aching to go back to Season 1 and 2.
Hang on for a minute...we're trying to find some more stories you might like.
About the staffer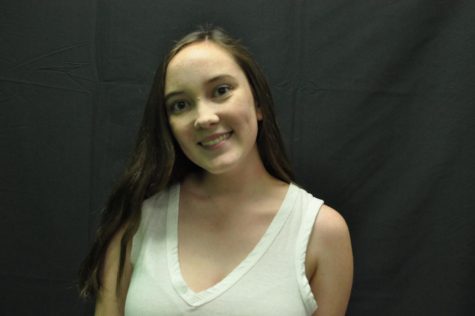 Skylar Sharkey, floating editor
Skylar Sharkey is a floating editor and this is her third year on The Voice. She was named after a character in the movie "Good Will Hunting." In her free time she enjoys reading, writing, and traveling.