Huntley falls to Jacobs in blowout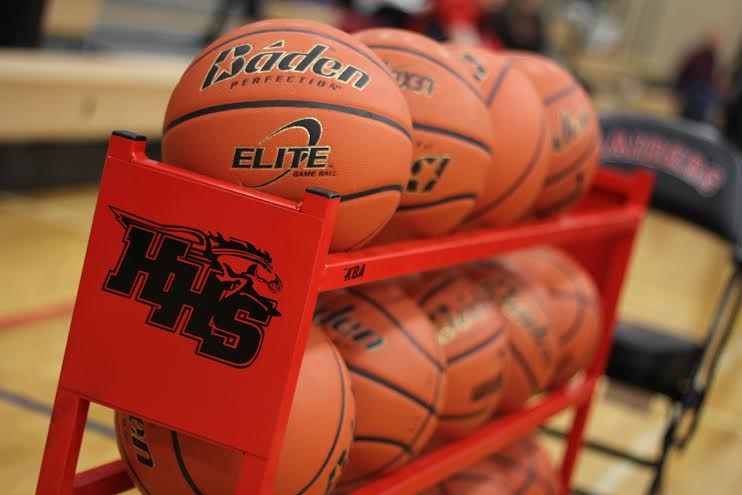 Going into Friday night's game against Jacobs, Huntley (7-12, 2-2 FVC) was riding a hot streak, winning four of their last six games and placing well at the Wheaton MLK tournament. Huntley's hot streak came to an end Friday night, falling to Jacobs 58-37.
Huntley jumped out to an early lead, thanks to three pointers from Jason Zobott and DJ Cruz. After going down 10-5, Jacobs went on a 15-3 run to end the quarter, and they would hold the lead for the rest of the game.
The 15-3 run turned into a 30-7 run by the time half time came around with Jacobs leading 35-17 at the half.
Huntley had no answer for Jacobs senior Chrishawn Orange, who scored his 1000 point of his Jacobs career early in the first quarter. Orange started the game a perfect 6-6 from the field and was the main spark behind Jacobs' run. The zone press implemented by Jacobs' coach Jimmy Roberts also caused problems for Huntley, creating turnovers and multiple transition opportunities for Jacobs.
The Red Raiders never gave up though, ending the quarter on a 19-4 run to cut the deficit to 10 going into the final quarter. The run was sparked by sophomore Jack Bessey who scored 6 points during the run. Junior Makomborero Tizora dominated on the glass in the third quarter, grabbing 7 rebounds.
Huntley coach Will Benson praised his teams willpower to fight back during the third quarter.
"I think our kids showed a lot of guts and toughness tonight. We've been down several times this year and they always seem to fight back and have a run in them. I don't question this team's toughness or heart."
Jacobs quickly put the game away in the fourth though, starting the quarter on a 7-0 run, with all the points being scored by 6 foot 10 inch sophomore Cameron Krutwig. Krutwig was instrumental during the fourth quarter, dominating the raiders on both ends of the court. He finished with a double double, scoring 15 points and grabbing 10 rebounds.
"It's one game, we've improved a lot over the season and we still have another month or so to continue to improve so that will be our focus," said Benson "We have to keep working hard and improving in practice."