Huntley Softball Concludes the Season after Sectional Loss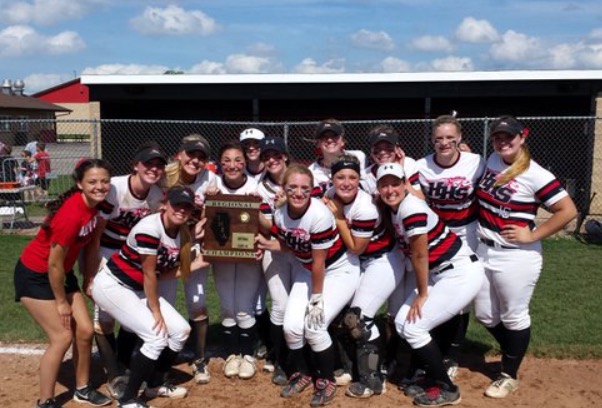 Huntley's varsity softball team ended another record setting season on Wednesday after a 2-1 regional loss to Barrington. Senior second baseman Hayley O'Mara had a solo home run, but it was not enough after the team's lack of offense the rest of the game.
The Raiders, who went 24-8 during the regular season, had a successful season, winning a conference championship and their second straight regional title.
After a successful postseason last year, where the Raiders won regionals but lost a heartbreaking sectional semifinal by one run to Harlem, the team was looking to perform deeper into the postseason.
"Knowing how it felt to win the regional championship helped pump everyone up to win another," said senior shortstop Jessica Shields. "I knew this year we had the potential to make it even further this year but unfortunately Barrington got the best of us."
This year, the Raiders won the Fox Valley Conference-Valley Division Championship after defeating Crystal Lake South 10-0, as well as the Class 4A Regional Championship after a 5-1 victory against Harlem, which was all the sweeter since Harlem knocked them out of the postseason last year.
"We executed when we had to and got ourselves out of a jam," said head coach Mark Petryniec, talking about an inning in the regional championship with bases loaded and one out.
This regional championship served as a confirmation of their hard work and hope for the future, especially since last year's regional title was their first since 2009.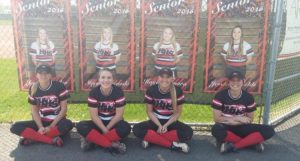 The team has graduated four seniors: Megan Baczewski, Jenna Lawler, O'Mara, and Shields.  Baczewski will continue her career at University of Wisconsin-Whitewater, with O'Mara and Shields continuing to play at Davenport University and University of Wisconsin-Parkside, respectively.
Shields has become the program's all-time leader in stolen bases with over 72 steals, breaking 2015 graduate Shannon Walsh's previous record.  She also leads the team with 42 runs and a .536 batting average.
"It's awesome that I'm going to be remembered by the Huntley softball program for hopefully many years to come and it's a nice reminder of all my hard work paying off," said Shields.  "My mind goes blank and I focus on getting a good jump and beating the ball."
Although the Raiders will take a hit with the four graduating seniors, they have a lot of potential in sophomore pitcher Tiffany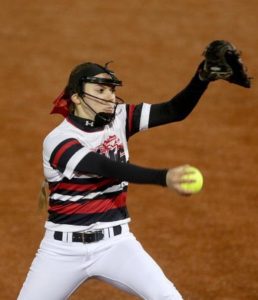 Giese, who has a 2.35 ERA, 144 strikeouts, and holds her opponents to a .229 batting average.
Other standouts include freshman catcher Sofia Tenuta and junior outfielder Rylie Porretto, who has a team-high 47 RBIs.
"The girls know what they need to do to succeed and they have the potential to do great things," said Shields. "I hope to see a lot of championships in the program's future."