Nick Chung Keeps the Beat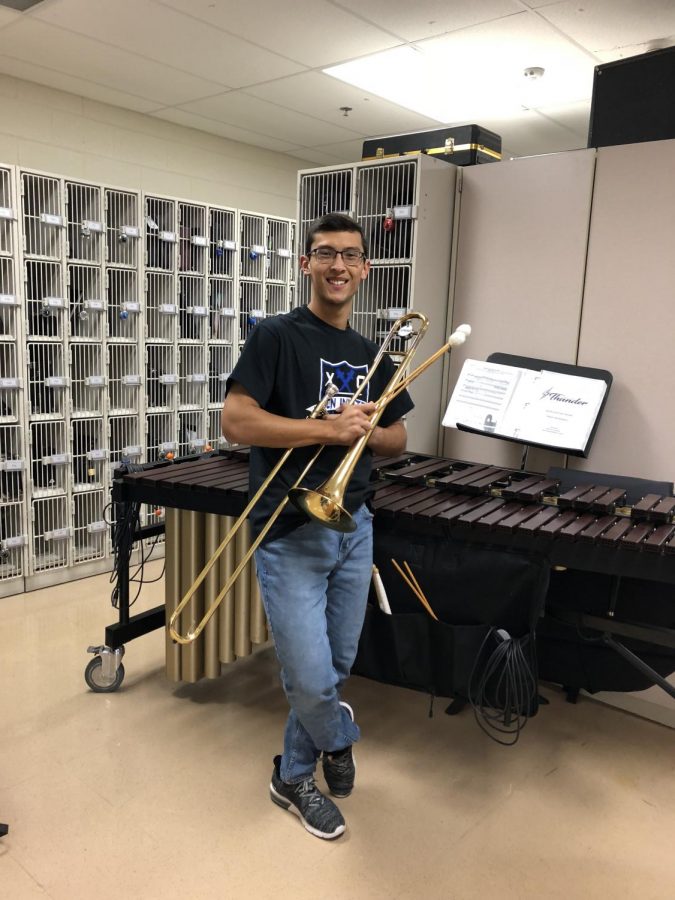 It all started at Heineman Middle School with the bass sound of a trombone, its slide rushing forward, then back. There was his desire to switch to playing percussion since that time, though it was not of his own influence, but that of others.
Music has always been a part of senior Nick Chung's life. He'd hear hymns at church, and when middle school presented the opportunity, he enrolled in both the choir and band programs.
Nick Chung found his opportunity to change his instrument from trombone to percussion when he arrived at Huntley High School his freshman year. Even though he wanted to play percussion since middle school because his friends were, he was unable to.
"Sixth through eighth grade I kept asking if I could switch, but my band teacher kept saying no because I on trombone," Chung said.
HHS provided a new opportunity to switch his instrument because trombones were not lacking players. With this opportunity, Chung seized the chance to play percussion, and soon began to play avidly.
Every night he would spend hours on end playing the drums to practice maneuvering mallets. Soon, his dedication paid off. Chung earned his way into Wind Ensemble A, the highest level band at HHS.
"I like the aspect of percussion where you can jump around from instrument to instrument, but it's still considered one section," Chung said.
The fluidity of the section created his love for percussion and inspires him to play even today. He's not tied down to a single instrument; he's free to play anything, be it the drums, xylophone, triangle, etc.
Chung is now enrolled in two band courses; additionally, he participates in choir and assists in another choir class. He also studies AP Music Theory; Chung is very involved with the music program and the arts at HHS.
In addition to percussion, Chung has been playing trombone since sixth grade, piano since seventh, ukulele since eighth, and has played trumpet for jazz band before in his sophomore year.
Sophomore year, Chung began to compose music outside of school: basic pieces he enjoyed writing, but which he wasn't really willing to share. Chung thoroughly enjoys composing but he believes he isn't proficient at it, so he creates simply for his enjoyment.
In the same year Chung, along with a friend, started the Sick Beat Society (a club for percussionists) at HHS. Unfortunately, due to his busy schedule, he has been unable to participate in his junior and senior years.
However, Chung's friend was able to take over for him as the club's leader and keep the Sick Beat Society going. You can see the club perform during pep rallies.
Now, Chung participates in HHS's marching band and professional competitions solely for percussion.
"I started getting more involved with [competitions] and that really brought me closer to a lot of other friends from other schools," Chung said. "We're all doing it for one purpose, and that's the love of music. So it just gave me that sense of community and family."
Chung is planning to take music to the next level. Instead of performing professionally, Chung is more interested in educating teenagers and young adults about music.
"I'm wanting to go into music education, hopefully at the high school level; music education with an instrumental focus. That way I can spread the love and joy of what music has brought into my life," Chung said.
He explains that he isn't going to major in a particular instrument. He draws his inspiration from a former HHS band teacher Carter and the band's current teacher, Kevin Krivosik.   
"[Band and choir classes] started off as a way to get out of regular classes. I never would have thought I'd be where I am today," Chung said. "I was a section leader for marching band and I made the ILMEA[ Illinois Music Education Association] district choir."
Band has greatly evolved for Chung since he started, and Chung says he's still not getting tired of music. It really keeps him going. It'll never get old.
Chung urges anyone interested in music to give band and choir a try. Chung is proof it's never too late to join or try a new instrument. Who knows what you will make of it?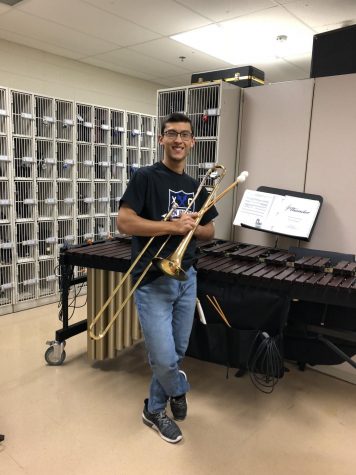 About the staffer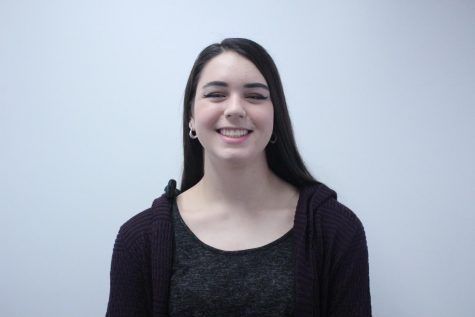 Jordyn Grist, staff writer
Jordyn Grist is a first-year writer for The Voice. In her free time, she enjoys a variety of athletics, including Lacrosse, and discussing her favorite books, TV shows and movies. She also writes poetry and stories, one of which she is currently editing to be published. She used to play the trombone and piano, and she is now a creative cook and enjoys meditating and giving Tarot Card readings.