"The Opening Act" review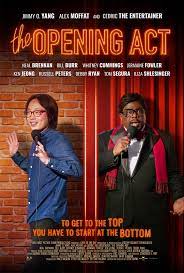 If you have seen one entertainer-trying-to-make-it-big movie, you have seen them all. The entertainer quits their day job to pursue their lifelong dream of performing and try to make it big by starting small. The performer starts by playing small gigs, gets a little bit of street credit for their talent, books a big gig, bombs it, then gives up. However, once they are about to leave and go back home to find a job, they are given one last shot and somehow do phenomenally and decide they should not give up. "The Opening Act" definitely did not stray away from this formula.
"The Opening Act" was released Oct. 16 to streaming platforms such as Google Play and Amazon Prime. The film was directed and written by comedian and actor Steve Bryne, who is best known for his work in "Sullivan & Son." The film follows insurance salesman Will Chew, played by "Patriots Day" actor Jimmy O. Yang, who tries to make it big as a comedian.
The movie starts off by showing Will Chew growing up watching standup comedy with his father. Their favorite comedian was Billy G, played by Cedric the Entertainer from "Barbershop." After his father passes, Will puts his dream on hold and works a regular 9-5 job. When Will is given the opportunity to open for Billy G. in Pittsburgh, he decides to jump on the opportunity.
In Pittsburgh, he meets upcoming comedian Chris Palmer, "Saturday Night Live" actor Alex Moffat, who is also opening for Billy G. Chris helps Will get through his first night and shows him the ropes of what it is like to be a new comedian. 
Eventually, Will introduces himself to Billy G. and explains to him how big of a hero he was to him growing up. Shockingly, Billy G. could care less about Will's life story and brushes him off. I feel as if this type of disappointing childhood idol encounter has been overdone in movies, like in "Joker" where Joker meets Murray Franklin and he makes fun of him, so I did not find this entertaining. 
Despite the entirety of the movie lasting four days, the same thing happened every day. Will would get nervous and not do too hot on stage, then sulk, while Chris tried to cheer him up. After a while, the movie just got dull from the lack of excitement. 
While many are desperate to watch new movies at home, given the current situation of the world, I would not add this to your list. The only part of the movie where I was invested in the story was in the very beginning when the father dies. After that, nothing entertaining happened. 
I would not recommend wasting $6 to rent "The Opening Act." If the movie was on a streaming service like Netflix, maybe give it a watch, but other than that, do not waste your time.
About the staffer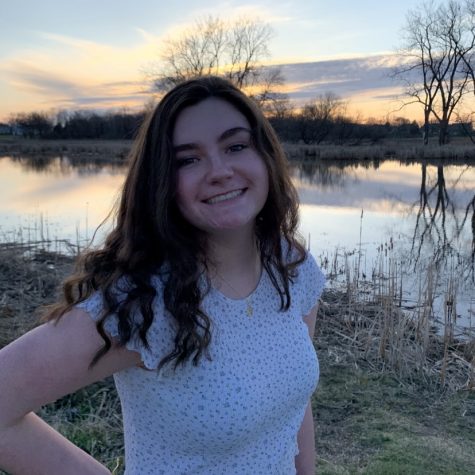 Maggie Kirwin, Floating Editor
Maggie Kirwin is one of the social media editors and is a returning member. Fun fact, over the summer she read nine books. In her free time, she loves watching movies and playing lacrosse. Some of her favorite movies include "Little Women (2019)," "La La Land," and "Meet the Robinsons."