Raider Nation wants to bring the school together
Raider Nation has drastically changed due to COVID-19. RNN leaders Jack Scroggs, Riyana Walker, Zak Link, Sam Ong, and Danny Mannarino talk about how Covid-19 has affected their plans for the student section. They also discuss their future plans regarding how we can come together as a school but maintain social distancing guidelines.
They are trying their best to stay positive and keep us united as a school. They all agree that we need to keep an open mind and get through this together as a whole. 
The leaders are having a difficult time trying to schedule events but also maintain safe, smart, and healthy COVID-19 protocols.  
"It's been difficult for us to balance social distancing with events because we keep getting shut down and we really want to plan activities and events to get people pumped for the school year but we are at a loss right now," Ong said.
They have expressed that they are upset that our school year has been ruined and possibly their chances of leading the student section. 
 "I'm really upset about it because we just had a lot of ideas and they were rejected or declined. It has been really tough getting an idea going and I feel like there is a responsibility for us to do something," Scroggs said. 
The leaders feel as if they are pressured in coming up with ideas, although they are doing their best to schedule events. They even tried to plan a kickball event for any students or faculty of the high school to join. 
"We were planning on doing a kickball but it is difficult because the weather is getting colder and it would be hard to socially distance ourselves," Mannarino said.
The leaders are making sure to stay responsible and safe during these times due to the pandemic that has negatively affected us all. 
"It is horrible for everyone at this point and we are all just trying to get through it. It is our senior year and we are trying to have some big things coming," Walker said. 
There has been a rumor of a football season in spring and the leaders are keeping an open mind in regards to this occurring.
"We do think that there will be a football season in spring,  the only concern we have is how many people can actually go into the stadium," Scroggs said
All of the leaders are keeping a positive outlook on what the future may hold and in the meantime, they encourage you to do so as well. They are hoping things will change or at least get better by the second semester. More importantly, they are excited to see what the future holds for us all as a community. 
"Maybe second-semester things will get better and hopefully we can go back to school and experience a somewhat normal year. We hope we go back to school, we hope we have a great time at school, and we hope we can come together as a school and lead you as Raider Nation," Link said.
About the staffer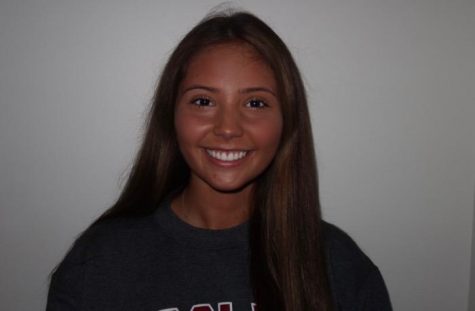 Parker Amato, Staff Writer
Parker Amato is a staff writer and this is her first year on The Voice. A fun fact about her is that she works at Mannys Gelato and Cafe. In her free time she enjoys hanging out with her friends and family.