Breanna and Brittney Burak pace their way to victory
The gun blared and the giant crowd of girls began their strides toward the blue flag in the distance. The crisp air of the Saturday morning stung their skin as they made their way across the fresh cut grass in Loves Park. Once they get past the blue flag, the first 400m of their race, the girls have their eyes on the first place runner, every step getting closer and closer to the finish and victory.
Sophomores Breanna and Brittney Burak run Cross Country for Huntley High School and are two of the fastest runners on the team. The twin girls have been running competitively since the beginning of middle school and do not plan on stopping anytime soon.
"I always liked the instant results of the sport and how comfortable it made me. I always feel like I belong and I want to be at practice every day," Burak said.
Brittney and Breanna have been on the varsity team since freshman year and have held a key role on the team ever since. 
"Going into our freshman year, we thought it would be a close call for us to get on to varsity, so we always made sure to push ourselves to our best abilities," Burak said.
The comfort and good vibe of the team is something that has made them stick with the sport and stay motivated every single day.
"The Huntley team has built a really good environment and it is better than a lot of other teams I have been on. I believe our strengths are only used to push one another and no one is ever mad or intimidated by one another," Burak said.
Coming in as freshmen who were definitely contestants for a spot on varsity, there was fear of bad sportsmanship and intimidation from upperclassmen and other people on the team, but the twins never experienced any of those emotions toward them.
"The team was definitely welcoming, I've had my share of not so great teams in the past, and this team was just really inviting when we first came," Burak said.
Over quarantine, the girls had their own advantage over any other team. Being the same pace for practice, the twin runners were able to train all summer together without risking anything regarding the pandemic. This gave them an upper hand when it came to using one another to push to the next level of running.
"Having a sister is like having a built-in training partner, I had someone to push me and motivate me every day," Burak said.
Breanna and Brittney are happy with how this season has gone for them so far. They helped earn Huntley the win at regionals Saturday, Oct. 24, and hope to carry their speed and momentum into next week's sectionals on Saturday, Oct. 31.
About the staffer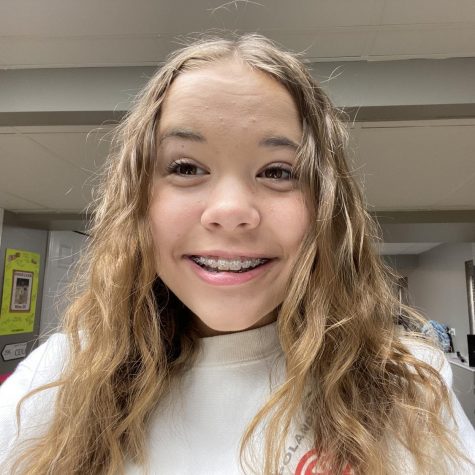 Delaney Cairns, Staff Writer
Delaney Cairns is a second-year staff writer for The Voice. She travels out of the country every summer to perform in international dance festivals. In her free time, Delaney is a dancer, runner, and enjoys hanging out with friends.