New must-watch Netflix movie "Moxie"
The movie Moxie was released on March 3. The movie takes place in the present and is about high school students and the relevance of sexism in today's society. Since the beginning of time, women have been treated differently than men, whether it be from the stereotypical thinking they should stay home and not work, not having equal pay, or even over-sexualizing women. In today's society feminism has started to become more prevalent and taken seriously. 
This movie highlights the way women are sexualized by a list that high school boys made of different categories for the girls that attend the school. The list contains categories like "biggest" and "largest" you-know-what and other degrading things about women. The main character, Vivian Carter who is played by Hadley Robinson, takes a stand and calls out the boys who made the list by making an anonymous magazine. The magazine also talks about how women should have power and not accept the stereotypes placed on them. The girls at the school respond well to it by drawing the moxie symbol on their hands.
A big part of the movie was the captain of the varsity girls soccer team, Kiera, running up against the captain of the Varsity football team, Mitchell, for a scholarship for the best athlete at the school. The athlete that wins gets a 10,000 dollar scholarship for college.  The only person who was supposed to run for the scholarship was Mitchell and then one brave student who wanted a change in the school nominated Kiera. The girls, the Moxie supporters, and even some of the guys from the school started a campaign for Kiera. 
In the movie, they also rebelled against the school and the sexist principal by holding a walkout after a student came forward about being sexually assaulted. They had chances of getting suspended for walking out but of course, they had to do what was right. Moxie came forward revealing her identity and spoiler alert it was Vivian. This walkout also gave a place for the girl who was sexually assaulted to speak her truth and have people actually listen. 
Girls get sexually assaulted and harassed all the time and it goes unnoticed or people do not believe them and it is truly heartbreaking. This movie does an amazing job at letting girls, especially young girls, understand that it is okay to come forward and people will believe you. If anyone needs a place to tell someone who will listen there are so many resources: our guidance counselors, teachers, and even me. The National Sexual Assault hotline is 1-800-656-4673. It is understandable if someone does not want to talk about it, just know there is help and there's no need to be ashamed. 
It is time that women are taken as seriously as men and be treated equally as important as men. I think everyone should watch this movie because it teaches and shows people how to take the feminist movement seriously. It is also very inspiring and can open many eyes. I truly enjoyed this movie and the message behind it. It is a must-watch!
About the staffer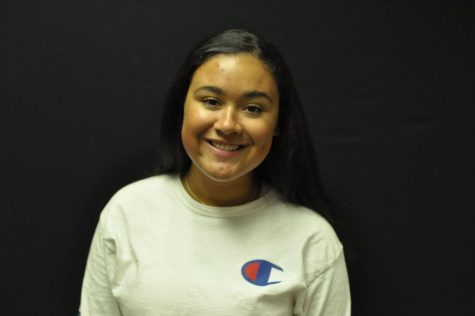 Kayla Sweeney, staff writer
Kayla Sweeney is a first-year staff writer for The Voice; she moved to Huntley freshman year from Minnesota. In her free time, she likes to hang out with friends and is a lifeguard.