Burkhalter goes out with a bang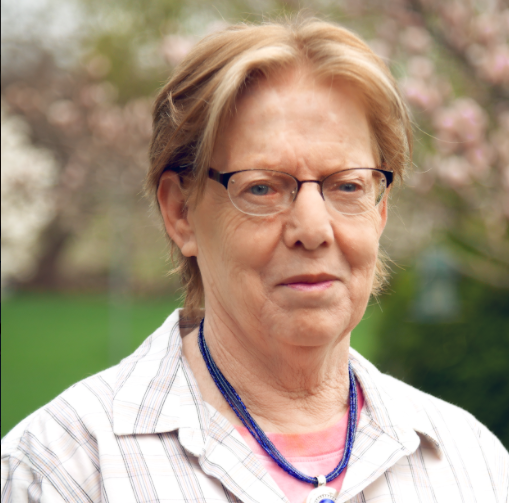 "I remember once I was meeting with a kid, who I have known for a very long time. She was on her screen and I was visiting, and then we went to leave and I kissed my hand and touched the screen and I said 'I have missed you so much'," Janet Burkhalter said.
Janet Burkhalter is a beyond talented woman who dedicates her whole life to Marlowe Middle School. She has been working as a special educator for Marlowe since the 1998-1999 school year, and in later years started to produce the school plays and performance readings.
"I mostly just live my job. I like interior design and when I have a little bit of time I love to travel. I love theater, of course. I enjoy reading, and I especially enjoy reading poetry, and because I am a teacher in the back of my mind I am always thinking 'oh yeah that is a really good piece that could be used for the readings'," Burkhalter said. "I am one of those people that would be accused of not having a life. You know because they're a little workaholic"
Even with this challenging year, her naturally determined personality has kept her kids and herself upbeat to produce their own play called Little Women In Quarantine. This play originated from the novel Little Women by Louisa May Alcott that was written more than 150 years ago.
Burkhalter's daughter Holly Beardsly, a 2000 Huntley High School graduate and regional playwright, worked closely with her to produce this masterpiece. It is a fantastic spin on quarantine, COVID-19, truly everything going on this year.
"If you asked me what I do with my spare time, for many many years I work on the next production from a costuming standpoint, which is sewing, fabric selection, and speculating," Burkhalter said.
Burkhalter is very passionate about costuming for her plays and performance readings and in her spare time she is always looking to expand her inventory. Unlike many other plays and musicals directed in the district Burkhalter is different because she does not rent her own costumes.
"I am the only one who doesn't rent [costumes]. So then that's kind of ridiculous because then you have to generate probably three to 500 pieces per project," Burkhalter said.
In addition to her love for costuming taking up her time, she endured many tech issues throughout the play. One big problem was that she was not able to see some of her kids in person.
"The few times we were able to see them as an actor, they might be 30 feet away, but you would breathe a sigh of relief because oh good, they have characterization or their facials are great; those things did not necessarily come across on zoom. It is very hard to teach theater that way"
From Burkhalter's standpoint this play was hugely necessary for some kids because they might not have had contact with other kids for a long time. It was a huge benefit to be able to gather everyone together again and create their 'theater family'.
Even in a year where she had to do things differently she still prevailed and made a wonderful play. The biggest way this play was successful was staying positive and letting her famous don't-take-no-for-an-answer attitude shine through.
"'Oh just do the best you can', I'm tired of hearing that. Things can get better but they can also get worse so let's prepare to be strong in hard times," Burkhalter said. "There would be no lowering of expectations for me and not for the kids. What message would that send the kids when times get tough then we just do less? No! We adapt and do whatever we need to do so at the end of the day we have no regrets."
"The whole point of the plays and performance readings is to create positive memories for the kids. That's it. To create a memory to take them back to that time where they really achieved something great that made them more resilient," Burkhalter said.
At the end of the day, Burkhalter is immensely proud of what her kids have achieved this year. They stuck through difficult times on zoom, becoming independent and more responsible to learn their lines or dances, and when it came time to perform they made Burkhalter proud.
"I am also very proud of our directing team [Foerster and Koenig], our dance leadership team [Westberg and Darnall] and our videographers–Vaudelle and Boger. And most importantly, I am so proud of our middle school cast who tackled this complex play with very relevant and timely subjects that make one think and evoke emotion… that's what good theater does in my opinion," Burkhalter said.
Mrs. Burkhalter finished up her last year directing the Marlowe plays going out with a bang. Even though she will not be a teacher for the school any more, she will find her own ways to help kids because it is her passion in life.
"There will always be a need to build character and resilience in middle schoolers. Theater and speech are proven ways to do this. I hope to continue to teach kids in my own way."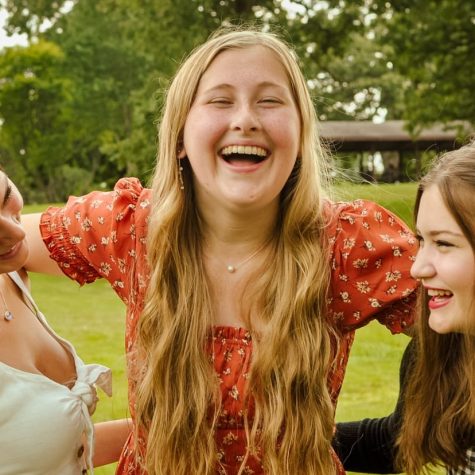 Nikki Darnall, Managing Editor
Nikki Darnall is a co-managing editor on the Voice and it's her 3rd year on staff. In her free time she enjoys doing anything artistic and hanging with her friends and family. She is absolutely obsessed with black bears and the color orange, and she HATES sweaters with zippers.

Myers-Briggs personality test: ENFP-A