HHS holds SAT testing on April 13
Juniors take the SAT, open new opportunities beyond high school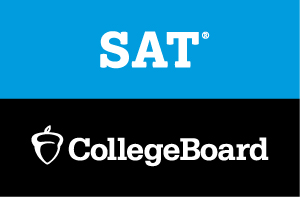 The role of many high school students is to start their education, figure out their life goals, and plan out their future. However, the journey toward spending tens of thousands of dollars on college is not an easy one, and for most students, it starts with taking the SAT.
At Huntley High School, the test is offered for free on Wednesday, April 13. This includes evidence-based reading and writing and math portions, as well as the essay. The purpose of this test is to determine a student's readiness for college. It provides colleges with data to compare students.
All though some schools still offer testing as optional, according to college and careers counselor Laura Martens, students who like their scores felt more confident applying for colleges. 
Juniors have been preparing over the course of the past few months, utilizing online classes and Khan Academy as studying tools. 
"With all the craziness going on with AP testing, college preparation, homework, and other activities, I couldn't prepare for the SAT as much as I wanted to. With the limited time I did study, I feel like it genuinely helped me when it came time to take the actual test," junior Sean Cavanaugh said. 
As testing day approaches, students' anxiety unravels. However, many felt relieved after the test had finished. The juniors tested for about 5 hours with a few short breaks from about 8 a.m. to 1 p.m. 
"It really wasn't as bad as I thought. After the test I felt like the build-up was worse than the SAT itself," junior Catherine Darragh said. "It was challenging, but it really wasn't worth all the stress."
Students found that they need to take the test seriously but not overwork themselves, and it helped a lot to utilize the classes that the school offers and Khan Academy practices.
"Keep an open mind [and] have a direction so that you can narrow things down, " Martens said.
To the juniors who have taken the SAT, good luck on your college journey. This ride may not be for everyone but can be an important part of opening doors for life beyond high school.