Talk to your counselor
Counselors are now recommended to help plan next year's schedule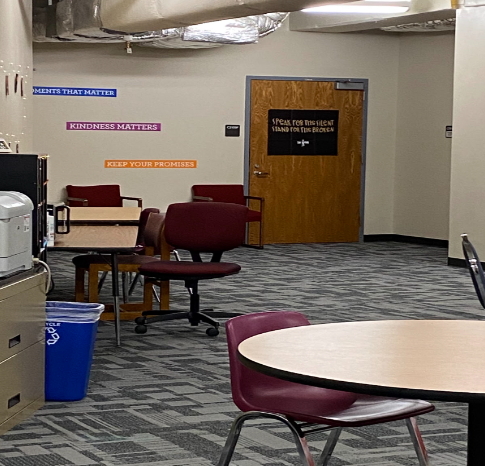 It is that time of year again. Snowflakes glistening, warm socks, chilly weather, and of course; talking about next year's schedule for the 2023-24 school year. However, it is different this year.
Instead of a student logging onto Powerschool and checking off the classes they prefer, a new preference by the school tells students to talk with a counselor. Many were confused, and some were even annoyed. Many believe that it is unnecessary, or a waste of time. 
"I don't think it's necessary because there's not really a reason to see our counselors if we already know what classes we want to take," junior Stevie Novak said. "Choosing classes yourself is just easier, [and] not as complicated as having to meet your counselor and miss part of a class."
While some may not agree with others, it can be understood that there was a reason for this new preference. 
"It can be overwhelming to look at [the course catalog] and [not] even know where to start," counselor Danielle Rewiako said. "[It's also] a nice way to get to know your counselor because everyone has a different counselor [this year]. So if you haven't talked to them before, it's probably nice to meet them in person."
It is deemed helpful, though some students may not see it. According to another counselor, Patricia Zacharias, it can be helpful for those who want a more in-depth understanding of which classes they might want for the upcoming school year.
"They don't have to follow our advice if they don't want to," Zacharias said. "But it seems with every meeting, students are learning something to think about that they hadn't [known] before, and [we] can connect them with resources and that kind of thing. I hope [students] give it a try. They'll get more good out of it than they would have anticipated."
Though individuals throughout the school may not value or like the new recommendation to decide on upcoming schedules, it can appear to be in place for good reason. 
A valuable part of the change is that it is not a requirement for students to do. It is a strong suggestion from teachers, counselors, and even some students. It is only up to the student to decide what is best for them, and that can be much appreciated.