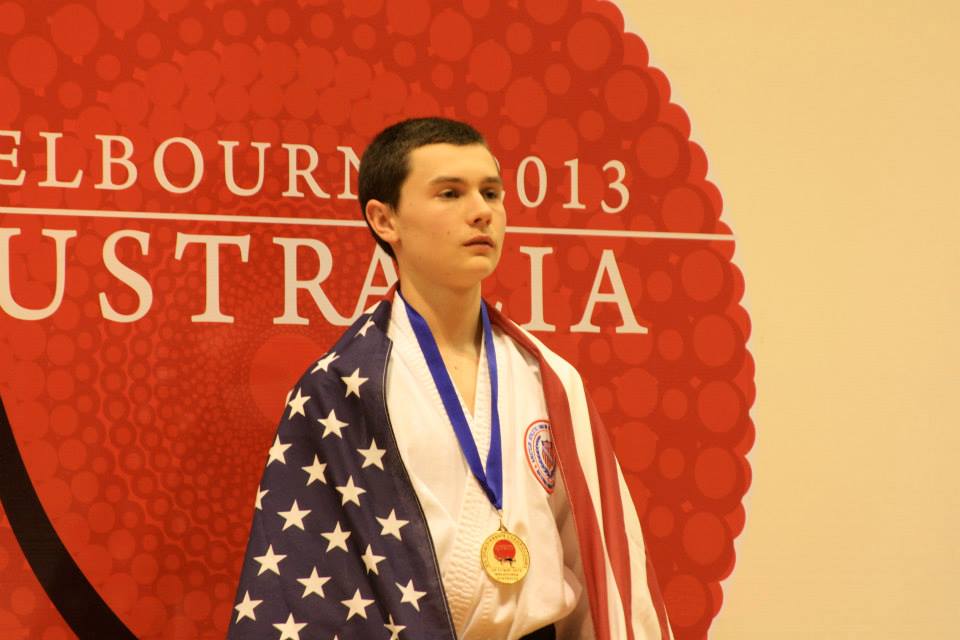 Jamieson Allare, a sophomore at Huntley High School, stands a mere 5-foot-8-inches and weighs in at 135 pounds. He is a quiet kid who plays basketball for the high school squad, and always keeps his grades up. It is shocking to think that he could be number one in the world.
Jamieson has mastered a martial arts form called Shotokan. This was created in the early 1900s by a master and his son from the island country of Japan. It is broken into three different parts, kihon (basics), kata (patterns of moves), and kumite (sparring).
Through many years, Allare proceeded to impress, winning in five different national tournaments and earning one of the highest rankings in the country. This year, he participated in the St. Charles National Tournament and placed first, securing him a spot in Australia.
Alongside 80 other kids from the United States, Allare was on his way to Melbourne, Australia to compete against the best in the world, all hungry to bring home the gold.
While in Australia, Allare won against a kid from Japan, one from Russia, five from Australia, and another from the United States, winning every match he appeared in and finally stealing away the world title.
"It definitely was not easy," said Allare. "I trained six days a week, two hours a day, with my master, and on top of that, I trained on my own usually an hour every day to get better, and still I was only first for that one day."
"I have never felt better when they played 'The Star Spangled Banner' as I stood on a platform with my flag wrapped around my back, and the gold around my neck," said Allare.
After becoming number one in the world, he took a break from Shotokan and is concentrating on basketball and school. Allare misses fighting, and has hopes to get back into it in the near future.