Q/A with senior Sydney Kerin
Every month, I ask a Huntley High School student or faculty member 10 random questions to get to know them better. This month, I interviewed senior Sydney Kerin.
Q: What is your favorite book?
A: "Six of Crows" for sure. Kaz is just so cool.
Q: What is your favorite class?
A: Sociology was definitely one of my favorites. I had Mr. Nixon, and he is just a great teacher. I also love Advanced Art because it's just art.
Q: Where do you see yourself in 10 years?
A: Probably owning a lot of snakes and dogs. That's the dream.
Q: One regret?

A: I don't know.
Q: What is your favorite TV show?
A: There are so many good ones to choose from. "The Office" is a classic. I just got into Lucifer. It's a very good show. I'm going to start Shadowhunters soon. I'm very excited for that.
Q: Favorite kind of weather?
A: Warm weather. Anything that is not cold, snowy, or icy.
Q: Describe your ideal day.
A: Sleeping in. Then eating some pancakes. Then playing with dogs the whole day. That's ideal.
Q: Favorite season?
A: Fall, because it's so pretty. And Halloween.
Q: What is your favorite snack?
A: Chips. Lays Original because it is so classic. I could go through a whole bag in no time.
Q: One thing that you want to do this semester.
A: It's not really school related. I want to take a little road trip. It would be a lot of fun.
About the staffer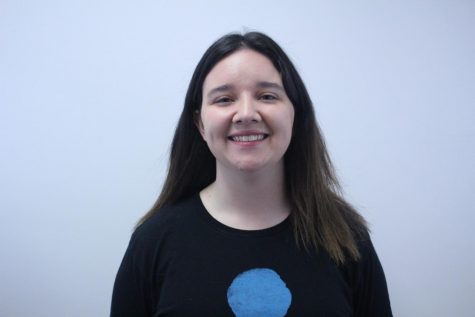 Danielle Rhody, sports editor
Danielle Rhody is the sports editor of the Voice. This is her second year on staff. In her free time, she likes to listen to music, watch Netflix, and read. She loves to watch sports, especially football and ice hockey.