Huntley routes Jefferson for Regional title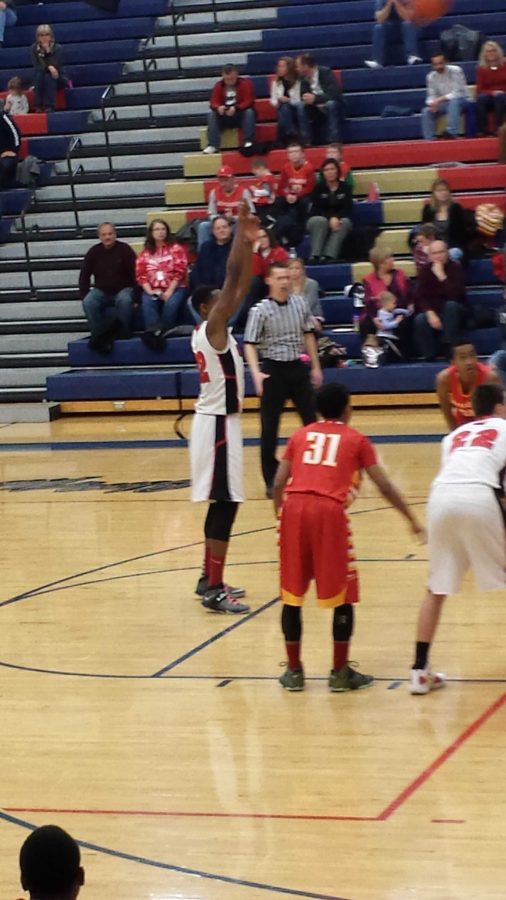 During the post game handshakes after Rockford Jefferson's win over Rockford East in the regional semifinals, a fight broke out. Players and fans came to blows as the tension between the two teams boiled over. The IHSA handed down swift punishment on the Rockford Jefferson players involved in the fight, suspending three starters, two bench players and Jefferson's head coach for the game again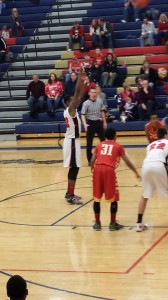 st Huntley.
A depleted Rockford Jefferson squad was outclassed by Huntley in every way falling 77-29 in a game that was never even close.
Huntley set the tone early, starting the game off on a 15-0 run and leading 26-5 at the end of the first quarter. They dominated on the boards with seniors Amanze Egekeze and Zach Gorney out muscling the players from Jefferson.
Huntley's frequent and hard drives to the basket opened up the three point shot. Senior Riley Wicks benefited from this, scoring 14 points in the first half.
Not only did Huntley dominate on offense, they also shut down Rockford Jefferson on the defensive end. The Raiders forced 2o Jefferson turnovers and held the J-Hawks to 29 percent shooting. Egekeze, Huntley's all time leader in blocked shots, altered shots near the hoop and Huntley stifled Jefferson's offense leading at halftime 43-8.
Huntley's lead allowed many different players to get experience playing in a playoff game. 15 different players played for Huntley and few starters played in the second half.
Coach Manning was proud of his team after the game.
"I'm proud of those guys for accomplishing what they did. A lot of those guys that were on the team last year lost in the first round to [Rockford] East so they had a bitter taste in their mouth from that game. I'm happy for them."
After a huge win, it could be hard for some teams to keep their focus for the next game. Manning does not feel that will be a problem for his squad.
"I don't know who won between Auburn and Boylan but all they have to do is watch them on tape and they will get focused really quickly. They will have to get focused really quickly or we might be on the other end of a spanking."
Huntley plays Rockford Auburn on Tuesday, March 11 at the Elgin Sectional.