A lot of people have a problem with Apple Music, not because it does not function as it should or that it has less music choices, but simply for the fact that it is not Spotify. Don't get me wrong, I love Spotify, and would use it all the time if it weren't for the ads. And the only way to get rid of the pesky sales people is to pay for Spotify Premium, which isn't outrageously expensive at all.
But here's where Apple Music beats out Spotify: both are $10 a month, but when you want to add people to your account on Spotify, you pay $6 more per month per person added to your account. Apple Music is only $14.99 per month to add up to six more people to an account. So while I love Spotify, Apple Music is so much cheaper and the whole family can enjoy.
Many people are also quick to say that Apple Music does not offer what Spotify does, which is completely false. I have used both for a long time, side-by-side, and I can say that there is no difference between the two. Many people don't give Apple Music a chance; Spotify is their end-all, be-all.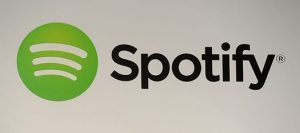 One of the cooler features that Apple Music offers that Spotify doesn't is that any music currently on your phone or in your music app can be added to any playlist you make using Apple Music. But something that Spotify has that Apple Music doesn't is the media base. You can find all the music from "Finding Carter" Season 2 on their Spotify account, go to MTV soundtrack, and listen to all the songs that were featured in Finding Carter. MTV even goes as far as to break it down by episode for some TV series- and that's just one example on Spotify's base in media.
Spotify also connects to your Facebook so you can see what your friends are listening to, while Apple Music doesn't. On both, however, you can follow artists who's music you like so you can stay up-to-date on their latest singles.
Apple Music or Spotify, it doesn't matter, but if you're looking for something cheaper that your whole family should enjoy, I recommend Apple Music.