Huntley Theater Blows Away Another Audience with "Fuddy Meers"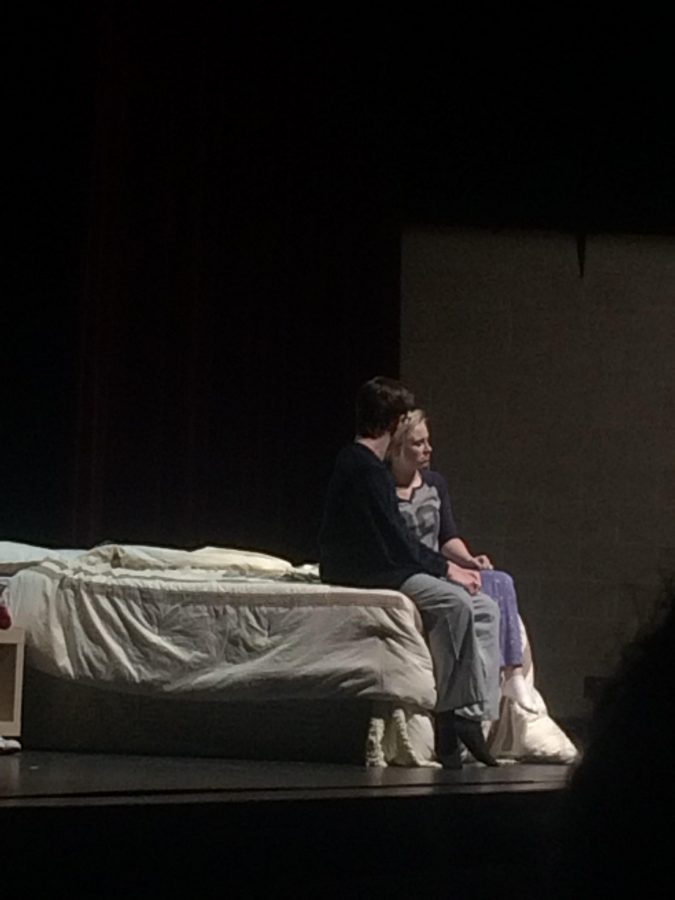 The Huntley theater was overflowed with family members and friends this weekend, as a selection of Huntley's thespians put on "Fuddy Meers." 
The story line of the show included a small cast of seven interesting characters. Each cast member's part had an issue of their own, varying from drug abuse to amnesia.
The stage was constantly occupied with heated conversations. It was obvious that each performer had worked hard to be overwhelmed with their characters personality.
[metaslider id=18974]
Every personality on the stage was unique and extremely complicated, which did not fail to keep the audience's attention for the entire play. Preparation for this show included fight calls, extensive makeup, and endless hours of running lines.
"The content for this show is harder, one of the harder shows we have done," cast member Ava Novak said. "However, the physical aspect, like makeup and fighting was not as hard as Macbeth."
The main character, Claire, was a victim of an abusive marriage. This lead to amnesia.
In the show, she wakes up every day not knowing a single thing about her life. Her current husband, Richard comes across as a loving helping man, but later his true colors show, and the audience is exposed to a much scarier reality.
Other characters included Claire's ex-husband who is a prison break out, and his fake police officer girlfriend. Claire has obviously grown up in an extremely difficult life surrounded by death, sadness, and abuse.
The difficulty in becoming these rolls must have been extensive due to the complication of each character.
"I have to clear my head to become this roll, I sit down for like a half an hour and just let everything go," performer Justin Panacchia said. "I just think about who I am as the character, and despite the difficulty I love it."
About the staffer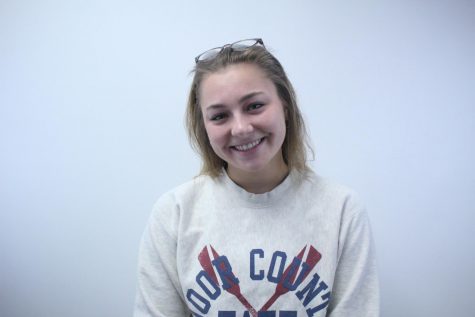 Emma Kubelka, editor-in-chief
Emma Kubelka is the editor-in-chief for The Voice and huntleyvoice.com; this is her third year on staff. Emma is also on the Huntley swim team. She loves to explore, learn, and challenge new things. She is proud to be on staff and looks forward to the future.