New Year, New Cheers! Goals, Dreams, and Ideas
A survey of people's resolutions within HHS.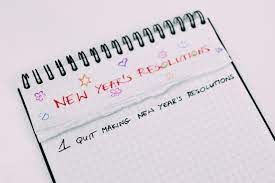 Happy New Year! A common phrase that was heard worldwide in January first gives way to a big hoo-rah of standards, partying, and a setting for many to set and hopefully achieve goals that they set for themselves. These resolutions can be found almost anywhere, whether they are for fun, or to actually get better at something, and range from extreme to simple. Looking at our own population at Huntley, the range of simplicity to extremity can be found.
Jacob Stoner, a senior at HHS; "My new year's resolution is to exercise more instead of sitting around and waiting for something to happen. I am already doing more than I have been previously, I just need to dedicate more time and effort to even more. I'm just so lazy now that I sometimes need to tell myself that this is the good thing to do and not how tired I will be after."
Ryan Helinsky, a junior at HHS; "My new year's resolution is to get richer. I already have been actively trying to get more, but I could always have more. I'm trying to get more hours at my job, making sure I can just keep up the flow of money."
Luke Hackemack, a junior at HHS; "My goal is to make time for therapy. I am already going twice a month and feel an improvement in how I act and think. I'm wanting to get better, although it seems at some points that I am  unable to, even though I know I can."
Lis Gentil, a freshman at HHS; "My goal is to be more organized. I am just trying to get my homework and assignments done. I think that will help a lot more than what I'm doing now, and I think it will help me more in the long run. I have a lot of stuff in my backpack and locker to where I can't find anything when I want to, and I have to spend almost the entire passing period just to find one assignment."
Riley, a freshman at HHS; "My resolution is to be more positive with my body, make sure that I am doing things that are healthy with me even if it means I am not improving as much as I should be in athletics and such. I just want to express who I am and what I want to be and not let others define it for me."
Over the last few years, many people's lists of resolutions have varied from nothing checked off, to the list itself being so full it seems impossible to find the end. While those surveyed may or may not have realized a lot of resolutions among different ages and groups have a similar understanding, that being to work on their mental or physical lives. Even though this might come surprising, it feels good to see a break between the regular resolutions that fill lists all over the world involving living, travel, and fitness improvements.