"The Princess Switch 3: Romancing the Star" charms viewers
The seasonal popularity of Christmas movies begins again.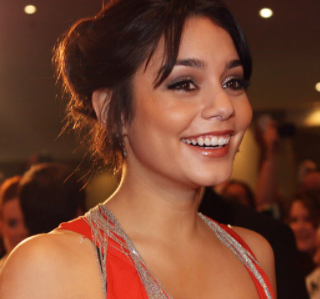 There is nothing that says 'tis the season' more than a snowy night, a pair of red bottoms, and the golden Star of Peace, which lights up the top of Queen Margaret Delacourt's royal Christmas tree. 
This spirited image is fittingly a part of the newly released movie on Netflix, "The Princess Switch 3: Romancing the Star." This movie is the third of "The Princess Switch" series.
As another year passes, and the winter months come once again, Stacy De Novo, and her chillingly identical sister Margaret, find themselves in a mess, yet again. The Star of Peace, a historical artifact which once belonged to St. Nicholas himself, was gifted by the Vatican. This golden star was intended to crown the royal tree at the Christmas ceremony, but to everyone's surprise, was mysteriously stolen. With limited time, no police leads, and the risk of a tarnished reputation lingering, the royal family decides to take matters into their own hands.

The pristine Queen Margaret of Montenaro and her commendable sister, Princess Stacy of Belgravia, knew they would never be able to find the thief unless they thought like a criminal themselves. 
Unfortunately, they would not and could not, but thankfully, they knew Fiona Pembroke. Fiona, Margaret's sassy, over-the-top, and criminal cousin owed her a favor after last Christmas' mix up.
Fiona not only tried to overthrow and sabotage Margaret's coronation but impersonate her as well since she also was stunningly identical. 
Christmas is the season of forgiveness, and Fiona was more than willing to gain back Stacy and Margaret's trust; So, they all teamed up and tried to catch the Star-of-Peace thief. 
Although, it would not be a Princess Switch movie without a switch. Stacey Do Novo and Margaret Delacourt both put on a bleach, light wig, extremely unnecessary stilettos, and a matte red lip, as they switch into Fiona, desperately trying to pull the switch off and steal back the Star of Peace before the annual Christmas ceremony.  
Fiona's character development from last year's movie is unmatched. As the movie progresses, the viewers learn more about her neglected past and her lonely childhood Christmases. Her boarding school best friend, Peter Maxwell, is the only person who truly knew her under all the cheetah prints and obnoxiously-bedazzled outfits.

A repeated and important quote in the movie, "Promise, Swear, Anytime, and Anywhere", shows the progression of Fiona's rekindled love for Peter, and together, they saved Christmas along with Delacourt's reputation. 
"The Princess Switch 3: Romancing the Star" is the perfect addition to the series to binge this Thanksgiving or winter break. Director Mike Rohl did an excellent job, combining romance, revenge, and royalty into an hour and 46-minute masterpiece.