James Bond: the British spy's final mission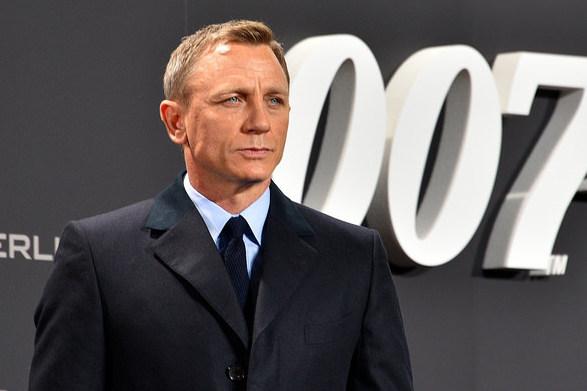 Along the beautiful coast of Jamaica, James Bond lives in retirement with no worries in his mind. Nothing could get better than living in a luxurious home on a beautiful island, reeling in fish, and driving through a breathtaking view. But little did Bond know that this tranquil life he was currently living would come to an end. In short, Bond was back living as the infamous British spy, formally known as 007 (double-oh-seven), and a womanizer, serving in the British Secret Intelligence Service. 
"James Bond: No Time to Die" premiered in theaters on Oct. 8. The movie was created by Ian Fleming and starred Daniel Craig in his last movie playing James Bond. Picking off right from its predecessor, the movie began with Bond and his lover, Madeleine Swan (Léa Seydoux), riding off into what they thought was their happily ever after. 
Unfortunately, their temporary freedom had come to an end sooner than expected. Five years later, Bond is found lounging around in Jamaica until he is convinced by an old friend to put his retirement to an end and come back to being the notorious spy he once was. 
This heart-wrenching and action-filled movie leaves its viewers on the edge of their seats as Bond continues onto another mission. At this time, the mysterious villain, Safin (Rami Malek), had been plotting for revenge against all of SPECTRE (a sinister organization that stands for Special Executive for Counter-Intelligence, Terrorism, Revenge, and Extortion) as they were responsible for the death of his family. He seems to have no remorse after finding a way to abolish all of SPECTRE and committing to his life-long plan of gaining the satisfaction of revenge and eliminating all evil in the world. 
Shown as a flashback in the movie, Safin was just as torn and horrifying as he seems. Despite his psychopathic intentions and his internally torn self, Safin seems to have a soft spot in his heart somewhere as shown when he spared the life of a young Swan amid his journey to revenge. Unfortunately, that soft spot began to fade away.
Skipping forward to the present, Safin had captured Swan and her daughter, and it is up to Bond to keep them safe from harm. Of course, Bond did not take this lightly, so being the brave soul he is, he lives up to his words and promises to finish his mission safely. Unfortunately, Bond came across a loose screw at the end that leaves him in the dust. 
As the movie comes to a close, viewers may already be falling off their seats from the final captivating performance of how Daniel Craig explores the depths of Bond's character and turns it into a tremendous finish to a decade-long wait that will not disappoint. "James Bond: No Time to Die" caters to all who seek an action-filled thriller-romance and finally gives the chance to see the long-awaited finale that fans have been yearning for.